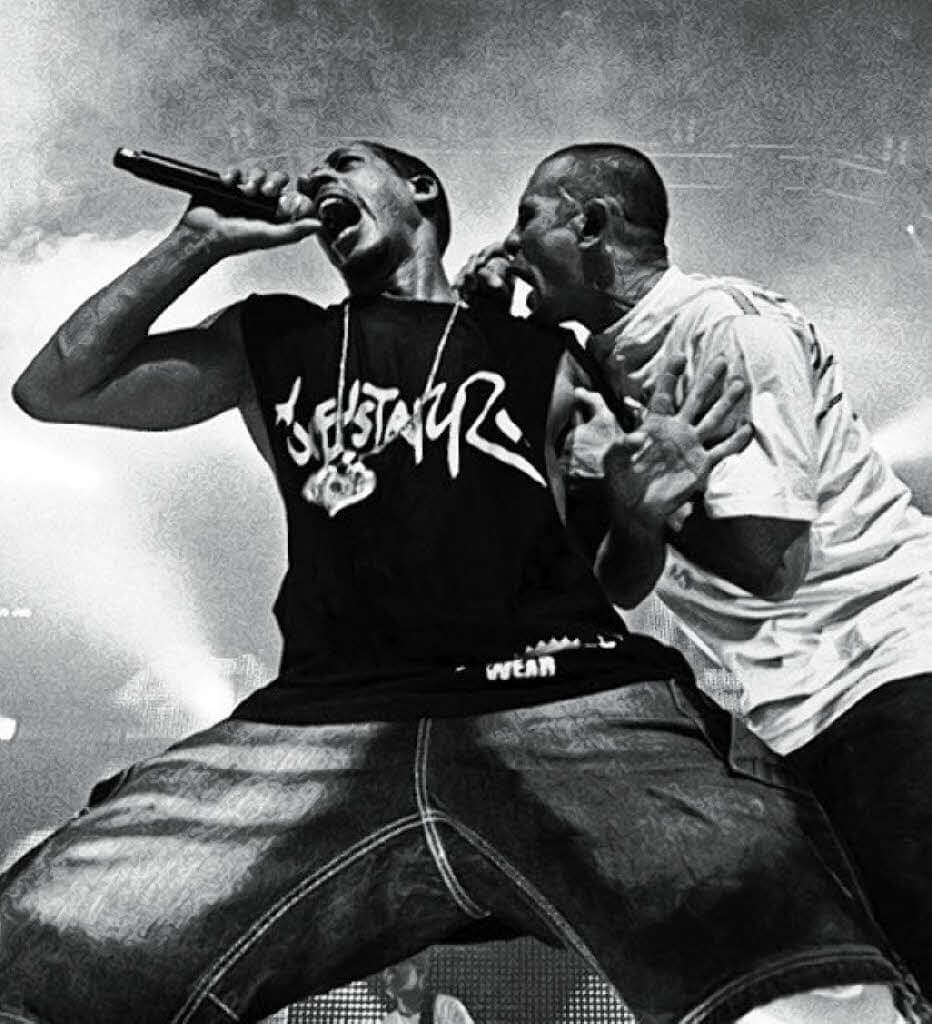 Welcome to Verlan, France's answer to Cockney rhyming slang or Pig Latin (and an exact parallel to Serbian's Šatrovački). Verlan became common in the '80s among poor young folks in Parisian suburbs, and was diffused through hip hop and pop music. Today, anyone of the MTV Europe age or younger employs it to some degree.
The vocabulary of Verlan is formed by a sort of inversion of select French words. (The word Verlan is itself an inversion of l'envers, or backwards.) As Verlan is mainly a spoken (or texted) language, the rules for its formation are imprecise. But generally it's created something like this:
The word's sounds are divided up into two halves:  femme  –> fe – me
These two halves then trade places:  fe – me  –>  me – fe
Vowels are then added or dropped to give the word a more natural sound:  me-fe   –>  meuf
On rare occasions, when a Verlan word has become so popular as to lose its slang function (i.e., even the old and uncool understand it), it will undergo a "re-inversion." For instance, the original inversion of the word arabe (Arab) was beur. Now, it has been re-inverted to become rebue.
The most popular words tend to focus on people, flirting, parties, and illicit drug-use—the themes of youth conversation anywhere—as well as on that staple of French conversation, complaining.
Some examples:
| | | |
| --- | --- | --- |
| VERLAN | FRENCH | ENGLISH |
| chelou   | louche   | shady (person) |
| relou   | lourd | heavy, a drag (person) |
| vénère | énervé | angry |
| té-ci | cité | housing projects |
| teuf | fête | party, rave |
| teuch | shit | hashish |
| ouf | fou | crazy |
| pe-clo | clope | cigarette |
| keum | mec | guy |
| être dans la demer | être dans la merde | to be in a shitty situation |
| pécho | choper | to hit on, to buy hash |
| zarb or zarbi | bizarre | strange, weird |
| tarpé | pétard | joint (marijuana) |
| zibou | bisou | kiss |
---
Thanks for reading, and for going minimalist. Where possible, this site contains automatically monetized affiliate links. Your use of the links when you shop doesn't cost you any extra, and hopefully generates a bit of revenue for us to keep our research/travel/language-learning projects going. So thanks also in advance for your support.