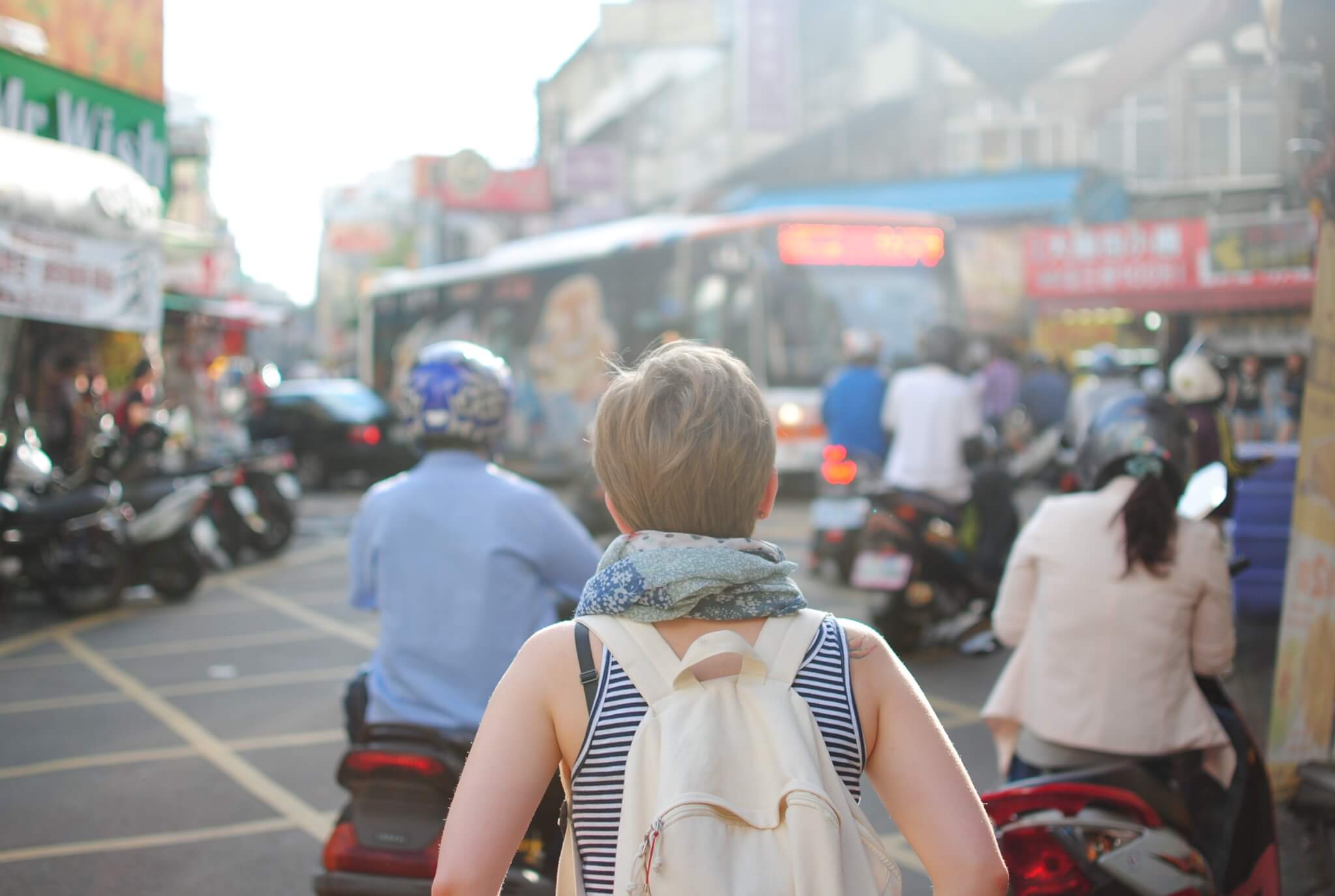 I've interviewed former students and a long-time trip leader about what you should pack — and, just as importantly, not pack — for study abroad trips.
Add to that my own two study abroad experiences and a decade of living in all sorts of countries for extended periods.
The result: some quite strong opinions and sage advice on what's worth taking for foreign study stays of a few months to a year.
The most frequent mistake: PACKING TOO MUCH! An honest post-trip assessment usually shows that students take about twice as much stuff as actually needed.
Kamila, the study trip leader, in particular emphasizes that
students should not overpack
. This is by far the most frequent mistake and the bane of those who work with students travelling abroad.
You need to bring much less than you think; and often it's better to just buy local products later on the spot if needed.
But we also think there are a few essentials to pack, and we've got recommendations for each.
Most students on study abroad will build a temporary life in their chosen city, but also travel a bit. So it's all about striking the balance of having the necessities to be comfortable while not carrying so much that it will be hard to move about.
Here's a look at how students can find that balance.
Update History of This Article
This article was published on March 19, 2018. It was updated with more items on September 5, 2018.
What You Pack Your Stuff In
Versatile, and lightweight-yet-sturdy luggage can make a trip much easier.
A Favorite Wheeled Pack for Study Abroad
There is a reflex among young people to opt for the travel backpacker pack, and it's true that there are some benefits in the flexibility of being able to pop the bag up on your shoulders — whether for a flight of stairs in the Paris metro system or walking up to your beachside bungalow in Brazil.
But this need is vastly overrated. Most students on study abroad are much happier rolling your luggage on wheels.
Fortunately there's a perfect combo option: the rolling travel backpack. These backpacks' straps can be tucked into a slot when not needed, and you can simply roll the pack behind you.
Our favorite full-sized rolling travel backpack is a bit expensive but very well worth it: the Osprey Meridian 75L. It comes with a detachable daypack that is perfect as both a carry-on and for use in getting to classes once you are abroad in your chosen city.
It's light but full-featured, and extremely durable. It comes from Osprey, a company offering a solid warranty on its pack builds, and a history of great follow-up should anything go wrong, anywhere in the world.
review of the top rolling travel backpacks
 (and we also cover other options).
We also have run a comparison of the Osprey lines of rolling full-size travel backpacks for those who want to compare that particular company's options side-by-side.
As people gain travel experience, they inevitably learn how to pack less and less in order to give themselves more freedom for improvising on the road. I myself now travel and work internationally for six months at a time with only a rolling backpack carry-on. While this might be too much (too little, really) for most study abroad students, if you're ready to give ultra-light travel a try, you can check our recommendations for the best rolling backpack carry-on.
A Daypack/Backpack
Don't make the mistake of only having your large luggage; you'll want at least a small backpack for carrying an umbrella, notebooks, water, and other small essentials to class and on long days out walking around and sightseeing.
The rolling pack we recommend above comes with a detachable daypack, which makes it perfect for carrying everything all in one piece when necessary. Otherwise, consider a pack with straps or hooks that can attach on to your main piece of luggage.
A Sturdy, Leak-Proof Hanging Toiletry Bag for Dorms, Hotels, Hostels…
The best toiletry bags / dopp kits for study abroad must hold up well over time and be flexible and useful enough to function as a home base for grooming supplies and makeup through any extracurricular road trips before, during, and after the study period.
As mentioned in our in-depth article on the best toiletry bags, we think these should have a few key features: a hook, so that they can be hung anywhere while in use; a small mirror for when you're really roughing it and don't have one; and a transparent plastic compartment for liquids so that you don't have to change over to a plastic bag just to pass through airport security.
Also, vitally, they should be able to securely isolate any cosmetics or soaps that might spring a leak during travel.
The two best options are from reputable companies that offer great build quality and warranties:
That said, our heroic study abroad trip leader Kamila simply carries her liquids in a zip-lock bag. No fuss, easy to see everything, and disposable.
Nalgene Bottle Kit
whose small liquids bottles have handled years of road abuse and never leaked. (Every other brand I've tried has ended up leaking a bit, especially with the pressure changes in airplanes.) The kit which comes with various size bottles (note that a few are over the 100 mL limit for carry-on liquids).
Note that while you can certainly pack all your favorite toiletries, globalization means that you can now generally get whatever major brands you might like in whatever country you happen to be studying in.
What You Should Wear for Foreign Study
Functional, Multipurpose, Comfortable Clothing — and You Need Much Less than You Think
Specific recommendations vary according to your style, gender, body type, etc. But there are a few constants to keep in mind for study abroad trips.
First, try to pack clothing items that serve many purposes (such as a sarong as a dress at the beach, a hair scarf, or a shawl).
And to be prepared for chilly or colder weather, think layers of clothing rather than a bulky, heavy coat. This way you can fine tune the number of layers over the course of your stay for any temperature.
And finally assume that you will also buy a few clothing items at your study destination, once you realize what you actually need. Buying local can also help you blend in better, and give you souvenirs to remember your stay at the end of the trip.
Comfortable Shoes — Prepare for Lots of Walking on Cobblestones/Rough Roads
Many students who come to Europe in particular are surprised by just how much they end up walking — and on uneven roads. Have comfortable shoes, and make sure they are well broken in before you travel.
While some Europeans (hello, Paris!) have mastered walking long distances on cobblestones in heels, it's not for everyone. Don't get overambitious.
For Lingerie: A Washing Bag
washing bag
is an easy thing to pack that protects both lingerie and, if your bras have underwires, will protect the washing machines of your host family, dorm, or wherever you are staying.
Travel Water Bottle
A good water bottle shouldn't use BPA plastics, which can leach into your water and cause hormonal issues; even the alternative plastics that replace BPA could possibly be problematic.
We thus think that collapsible silicone water bottles are the best choice for their safety and convenience.
The more traditional and very Spanish choice is the bota, a sheepskin vessel that squirts.
Microfiber Quick-Drying Travel Towel
microfiber travel towel
. They pack up very small, dry quickly, and can be incredibly handy to have in your bag when on the move.
Also consider Eagle Creek's XL Microfiber Travel Towel if you like something bigger or to take to the beach.
Passport Holder and/or Money Belt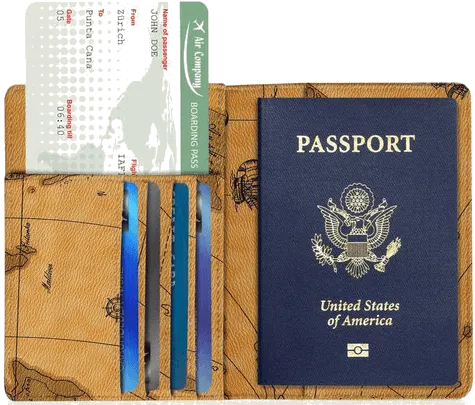 A good passport holder will hold not just your passport but also other basic documents, extra currency, and spare credit cards and other cards. Many are marketed as "RFID-blocking" but there is almost no real-world stealing of information in this manner, so that's unnecessary. Simply go for something in the size and style that fits your needs.
A money belt can also serve this purpose, and has the advantage of being able to be worn under clothing when you are in crowded places (public transport, nightclubs) to prevent pickpocketing.
Travel Socks
Darn Tough socks for women
 and 
men
.
Tampons for Some Countries, or Menstrual Cups
In parts of Latin America in particular it can be hard to find much of a selection of tampons, as local women generally prefer pads.
If this is your preferred way to handle your menstrual cycle, and especially if you prefer a very specific size/brand, you may want to plan ahead.
MeLuna Classic
, as they can save luggage space, are comfortable in hot climates, and work for both light and heavy periods.
The trick with these is that you need to find an adequately private place wash your hands, take them out, and rinse them. The water bottle mentioned above may help, but at times when you're out and about for long full days of sightseeing or studying you might prefer another method. Also, make sure you have a cup that you like and are quite used to using it before leaving for your trip (it can take some time to feel comfortable and find the right size and shape for you).
Condoms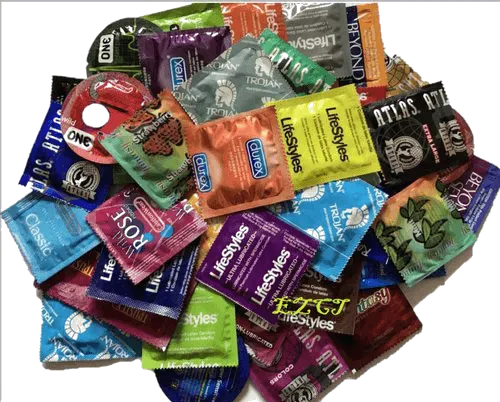 Some plan to be total celibates on their trip abroad, while others fantasize wildly about the things they'd like to do with foreign tongues. (On my first study abroad trip, three out of the forty students in our group ended up not just dating but eventually marrying local Chilean sweathearts.)
Whatever your imagined plans, it's wise be prepared. While you can always head to a local pharmacy on arrival, and yes, that's a fun way to practice your language skills, also consider preparing ahead by ordering a stash of your favorite brand of condoms.
Needle and Thread or Sewing Kit
Ideally it should have a few differently sized needles, some thread in various colors, safety pins, a tiny pair of scissors for cutting the thread, and not much else. This sewing kit is perfect.
Sunscreen and Sunglasses
UV-A and UV-B protective sunglasses are comfortable, protect your long-term eye health, and will, yes, make you look super sexy to foreign peers.
Your sunscreen should be, according to the experts, broad spectrum (UV-A and UV-B), water resistant, and at least 30 SPF. A great one that surpasses these requirements and is carry-on-sized packable is Neutrogena Sport Face.
You may also want a hat for long days out walking.
Tech Gear for Studying Abroad
Laptop: Preferably a Lightweight Chromebook/Macbook Air/Ultrabook
Light laptops are easy to throw in your bag for a day of classes. We recommend at least eight hours of battery life and ideally they can share the same USB-C charger as your phone, if you have a more recent phone.
I personally love travelling in particular with a Chromebook, because everything is always online. They're not expensive, and if the laptop gets stolen I can easily pick up right where I left off on any other machine.
If you're just going on a week-long or two-week guided trip and won't have traditional classes, a laptop may not be necessary, but a tablet or E-reader may be nice to have. Speaking of which…
For Reading and Language Progress While Studying Abroad: A Kindle
Amazon Kindle
allows you to take with an almost infinite supply of both books from back home and books about and from your target country. It's light, a pleasure to use, and the battery can last for up to a month before needing a recharge. Kindles also have built-in dictionaries that can aid with reading and quickly looking up foreign language words on the fly. And you can even highlight a passage and have it machine-translated for you.
For serious readers, a Kindle Unlimited subscription provides access to a million books, plus audiobooks and magazines. It's perfect for long train rides through Europe. As a student, though, it's better to sign up for the free six-month trial of Amazon Prime Student, which gives you:
Free reading access to books, magazines, and audiobooks on a Kindle or any other device
Prime video, Amazon's streaming video service
Free unlimited photo storage for cataloging the adventures on your trip
Free two-day shipping and other standard Prime benefits
Interesting that the trial period is six months, no? So you can cancel at the end of your semester abroad and pay nothing.
Finally, as pleasurable as the reading experience on a Kindle is, note that you can also just use the free Kindle Cloud Reader to read e-books on other devices like your laptop.
A Quality Universal Travel Plug Power Adapter (with USB-C)
Fortunately there are universal travel plug adapters that give you the flexibility of going anywhere in the world with just one adapter. And should you buy an electronic product in the country where you are doing your study abroad, you'll also be able to use the universal adapter to convert that plug for use in your home country.
The best one that we've found is the Szroboy Universal Travel Adapter with 4-Port USB Charger. One of those ports is a USB-C charger, so you're all set for fast-charging (it works) the latest phones and devices. It also has standard USB-A out ports and a universal plug outlet for plugging in electronic devices from the USA or from anywhere in the world. That, plus it's one of the smallest and lightest options out there.
This is not a voltage converter and so should not be used to plug old, high-power high dryers into sockets with a different voltage. But laptops, phone chargers and other electronics are fine; they show the voltages they accept on the plug (generally 100-240) and so they generally work anywhere in the world with the help of just this plug adapter.
Portable Extra USB Battery
analyzed all of the batteries for USB-C phones
and our favorite was the 
Anker PowerCore+ 20100 USB-C
. On a full charge it can recharge a smartphone many times over, and we even use it on the road to
top up power on a Chromebook
when necessary.
In Brazil recently, I even used such a battery to charge my phone around the house sometimes, as there were limited and hard-to-reach outlets.
Foldable Hair Dryer
While you can also buy or be provided with a hair dryer wherever you're going, it can be useful to take along a
foldable travel hair dryer
that can run on different voltages.
An Unlocked Phone, or a Great Phone Plan for Americans on Foreign Trips
Cell phone plans have hefty roaming fees when used abroad, and so to avoid them one can buy an unlocked international phone before leaving and then purchase a new prepaid SIM at the airport or a phone shop upon arrival in the new country (this means swapping out the phone's SIM card).
This is invariably cheaper than using an international version of one's home mobile phone plan. It's true that in some countries getting a local prepaid SIM can be complicated (because of required documentation or technical flaws), but in most cases it's just a trip to a cell phone shop, and usually your passport is enough.
However, for those from the USA there's now another great option, and it's what I personally use everywhere on the globe. Google's Project Fi (use my referral link, save $20) has completely changed how I connect internationally.
Now I land in a foreign airport and am immediately on the same very affordable internet connection just about anywhere in the world. This means that the moment I arrive in any country it's easy to immediately can get an Uber, search public transport options, look up currency rates online, communicate with my hosts, and the rest. Project Fi works without expense and hassle, and the system is lovely to use throughout the length of my stays, whether for days, weeks, months, or more. It's the safer and more convenient way to always stay connected when switching countries, because I never have to think about it.
There's a bit of a combo-upside-downside in that you always keep your same USA phone number. This means no hassle of changing anything, but also that you don't have a local phone number in your host country. However, since people in most countries now rely on Whatsapp, Facebook, Viber, or other messaging apps rather than SMS, the need for a local number is almost entirely obsolete in daily life.
And for the USA (the only place I know of where SMS use is still quite rampant) note that in any case Project Fi does provide free SMS-ing to anywhere in the world, from anywhere in the world. It's nice for staying in touch with your SMS-happy friends (and especially parents) in the USA.
Have Your Documentation and Cards Ready
Everything's online, and yet somehow we still use paper passports, money, and more. And it can be worthwhile even having paper copies of a few things that you're now used to seeing exclusively on screens…
Both Paper and Cloud-Stored Copies of Your Important Documents
It's wise to carry a photocopy of your passport, any necessary visas, health insurance, travel insurance, emergency contact, bank phone number (in case your cards are stolen), and itenary (print your travel receipts for safety, even if you're travelling on planes or booking trains that accept E-tickets). These can be very useful should your original documents get lost or stolen.
You should also upload a good scan or useable photo of your passport and other documents to DropBox, Google Drive, Amazon Drive, or any other secure cloud service (they all have basic free versions); this ensures that you can download them at the drop of a hat (I've even shown documents to an authority on my phone's screen when I was in a pinch).
These services also offer a better way to store and share a large archive of photos and videos from your trip, rather than storing them on a local device that can get stolen or lost.
Credit Cards: Prep for Travel
Advise your bank and PayPal that you will be travelling and accessing your accounts from abroad. As a security measure, banks frequently block cards if there are attempts to access them from a new location.
Also ensure that you have a pin number for your card (Americans) as this is necessary for use with credit card readers in other parts of the world.
And finally, check what fees you will be paying for foreign withdrawals, and the exchange rates as well. Schwab Bank offers a free checking account with no ATM fees, and even refunds the fees charged by any foreign ATMs. Check this listing for recommendations for other home countries.
Your Prescriptions and Medications
Since the country you are staying in may not have the same brands or their pharmacies could question a foreign prescription, it's easiest to just pack any medications that will be necessary for your entire trip. Pack them along with your prescription in case you face any questions, or need to try to replace them.
Printed Picture of You with Your Family
Not only is this a nice tangible way to remember your loved ones back home, it's a great way to break ice in conversations where you don't necessarily have the language skills to get much else across. People can be curious to see where you came from and who is important to you. It can even help to promote trust in far off lands where you seem a bit alien.
If you don't have a good printer, there are cheap postcard apps — and these can also be useful for sending photos back home in a semi-old-fashioned way, especially to those (older?) relatives who aren't following your every move on Instagram.
Other Stuff
Language Prep for Study Abroad
To really hit the ground running, you need not just any language skills, but those targeted to the dialect of your host university. For instance, if you're going to Spain, the Latin American phrases that you've learned won't be of much use. And if you're studying in Montreal you'd be much better off preparing for that (dreadful, but cute) Quebecois accent rather than European French.
University language classes and private schools are rarely equipped to help you with these and other particular challenges of living in a specific locale. Your learning would be much more efficient and motivated with language teachers who are actually native to the country and region where you will be studying.
Fortunately, this is imminently possible via online lessons. In addition, one-on-one personalized classes are likely to be both far cheaper and way more useful than anything you'd have at your home university or private language school.
Our favorite forum for finding talented online language teachers from anywhere is Italki; I've personally used it for years to work on my Russian, Italian, and Serbian, as well as for short-term brush-up on local accents in other languages (such as Brazilian Portuguese).
The site has all kinds of teachers — from highly polished professionals to amateurs — who can also be wonderful for just helping you practice your target language and accent. Some of the teachers are fellow university students and you may even be able to find a language coach who is in the exact same university as where you plan to attend.
Prices vary by teacher but are generally extremely reasonable, especially compared to offline options. I recommend working with several different teachers rather than just one, in order to get exposed to a variety of perspectives and language patterns.
For more, I have a lot of other language-learning hacks — born of my battles to better communicate while studying and living everywhere.
One Typical Food, Sauce, Brandy, Sweet, or Other Goodie from Your Home Region
This can be a great way to remember your home, connect with others, and share across cultures.
Don't bring or send some huge box of goodies from home, however. Part of the reason you're going abroad is to (learn to) enjoy the local fare!
Things NOT to Pack for a Study Abroad Trip
A lot of the other packing advice for study abroad out there can be dated (even to pre-mobile phone times: seriously, bring a map???!!! a watch???!!!) or suggest packing unnecessary stuff that will ultimately just weigh you down.
Generally you should also keep in mind that with globalization, you can buy pretty much the same products anywhere in the world, so there's no need to stress too much, and definitely no need to bring anything that you're not sure you'll actually use. Avoid the "just in case" items.
Here are our recommendations for what NOT to bring:
Paper maps and travel guides (these weigh you down and digital versions of guides like Lonely Planet can be purchased instead)
Foreign currency purchased through your bank (you can withdraw local currency from an ATM on arrival at a much better rate; it is wise however to bring $200 or so of hard American dollars or Euros as a backup)
Travellers' checks (fortunately these are completely obsolete)
Dictionaries and other books (use your Kindle as mentioned above, plus WordReference, Reverso, Google Translate, and other online tools)
Blankets and pillows (our study abroad trip leader says that some of her students always bring these for some reason, and have a terrible time carrying them around)
That's it for our recommendations of what to bring, and what not to bring. Your additions and advice are welcome in the comments.