I've been booking trains in Italy for many years, and oh, the problems. Trenitalia's official website is buggy to say the least, and the ticket machines in train stations are as confusing as the humans at the ticket counters. Worse, using foreign (American, French, etc.) credit cards can cause even more headaches.
Italians have these problems too, and as much as they love train travel they're constantly cursing the national train company and especially its booking system. The website is ugly and very quirky to use even its original version (Even those of us who speak fluent Italian can't fathom what it's getting at sometimes).
We've previously tested out all of the platforms for European train booking and in this article we catalog some of the problems we and others have come across specifically with Trenitalia and what to do them.
But the short answer is to just book on more functional sites that offer the same prices.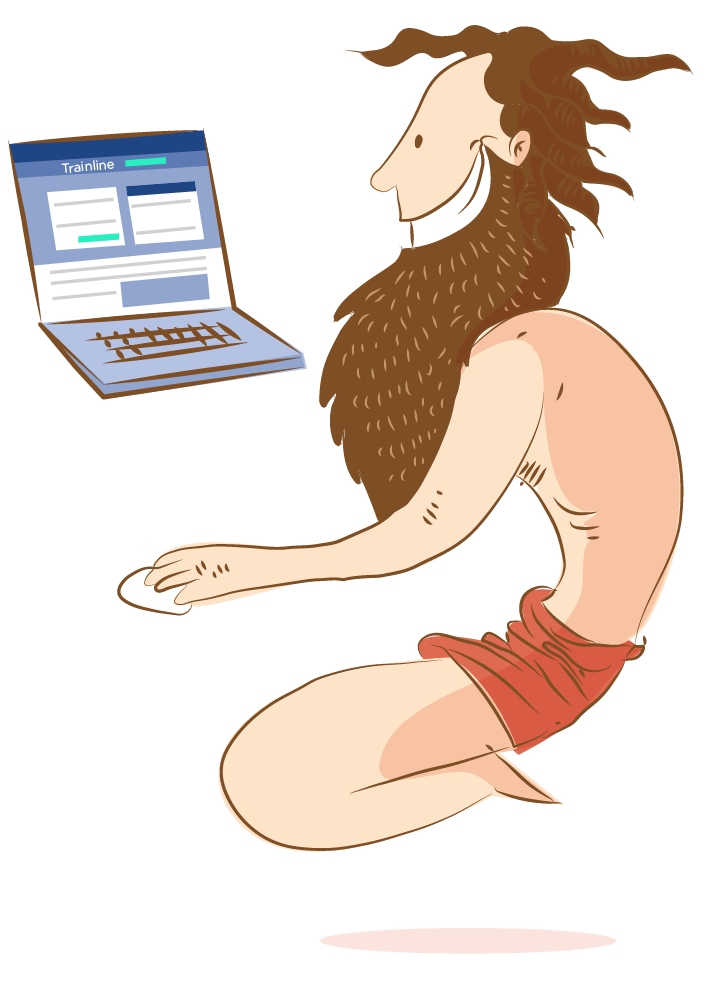 If you book your Italian train tickets on
Loco2
or
Trainline
you sidestep all of the issues with Trenitalia's website. On Loco2 you pay exactly the same price as you would on Trenitalia's official system, and on Trainline there is a markup of about 3% for those who are booking from outside of Europe.
These sites allow you to sidestep Trenitalia's nonsensical translations, iffy customer service, and billing issues with non-Italian credit cards.
In addition, for complex and international routes with stops, in our tests Trainline's smarter routing engine delivered even cheaper trips for entering and leaving Italy than Trenitalia itself. We also love Loco2 for Italy, but Trainline was a bit better in this regard, and it shows lots of bus alternatives.
Update History of This Article
This article was first published on Oct. 19, 2017. It was completely updated and rewritten on September 5, 2018. It was updated on April 22, 2019, concerning Trainline fees.
What Are the Latest Problems with Trenitalia.com?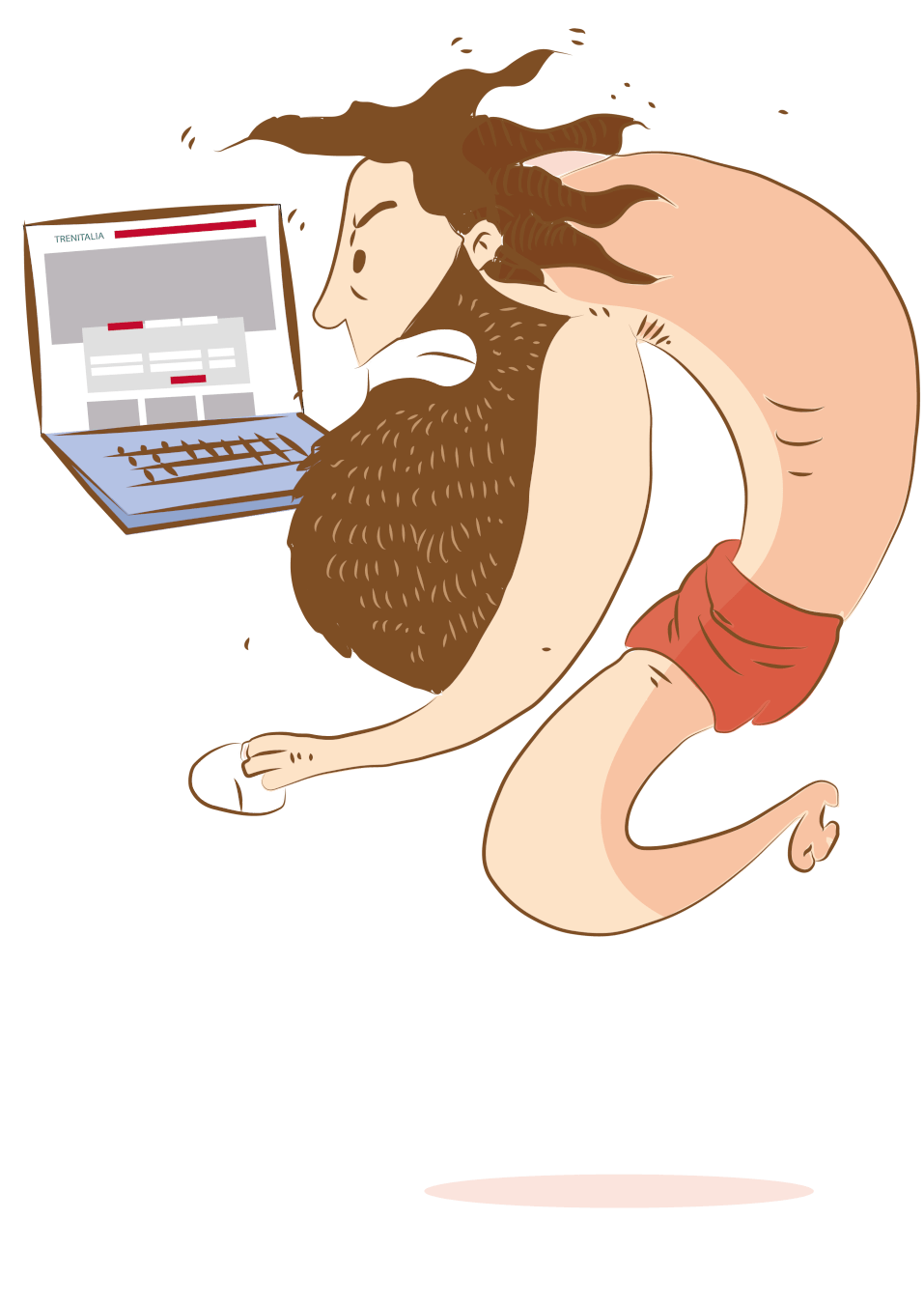 Italy's national train company's website simply sucks. Italians complain about it. Foreigners complain about it. Among the main gripes:
For international trips, prices can actually be higher on Trenitalia than when buying through certain resellers like Trainline, as Trenitalia doesn't have as complete access to non-Italian networks.
Trenitalia's website often has billing problems with foreign credit cards, and even errors in accepting Italian credit cards and Paypal. It also sometimes can't accept non-Italian addresses.
Random parts of the Trenitalia website remain untranslated. Parts of pages show up in Italian, and you must use Italian (not English) place names in searches. Sometimes you need to know which train station is served for which route in order to perform the search.
Trenitalia offers a hilariously useless 25-page guide for English speakers attempting to use their site, which explains the obvious stuff in excruciating detail ("continue" means "to go on") but doesn't explain real questions that users might have about the site's bizarre options and oddball terms (such as "typology of the carnet"). (If you really want to buy from Trenitalia, one blogger does a decent job of explaining such options, incidentally.)
Technical glitches often force you to restart your search or your purchase process.

A Trenitalia error message that came out for us (in Spanish!) telling us to start the search over later due to a technical error.

Customers often report problems reaching Trenitalia's customer service, for example, when purchased tickets are not actually generated.
Routes that you know are available sometimes do not appear in search results at all, particularly complicated routes and those leaving Italy.
All that said, people do manage to use Trenitalia and the site often works OK once you're used to it and know what to do and what to avoid. But of course there are easier options.
Trainline: Our Favorite Alternative to Trenitalia's Website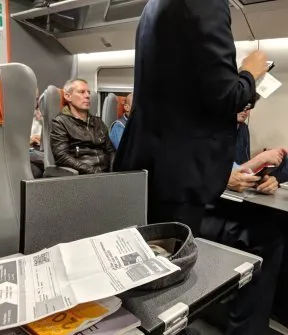 Trainline and Loco2 help avoid the obvious challenges of Trenitalia.
Our top pick for Italy is to book with Trainline:
Trainline's English is snappy, flawless, and includes comprehensible explanations of Italian ticketing options. (There are 16 other language options as well, at last count.)
No matter where you are in the world, the site accepts your Mastercard, Paypal, American Express, and Apple Pay.
There aren't surprise redirects or pop-up or pop-under ads for hotels.
Put simply, the site's technology works. We've always been able to get through the purchase process fast without having to restart.
Customers are also generally reasonably satisfied with the level of customer service. You can return or exchange tickets (if you purchase tickets with this option) within the Trainline interface without any haggling with Trenitalia.
You can show your tickets from your phone or (recommended, in case your phone should have issues) print them yourself.
In our tests, Trainline also has a smarter search engine that comes up with cheaper and better route options than Trenitalia or private competing portals, which we discuss here.
Loco2 is also excellent, and avoids the 3% or so fee that Trainline tacks on to purchases for users outside of Europe. The site is just as useable and we like the maps that show up when we search, which in some cases can be quite useful for deciding on routes. But our go-to platform remains Trainline.
Wrap-up: Our Solution for (Avoiding) Trenitalia's Website
We've switched to Trainline and we think it's better for just about anyone for Italy train bookings.
It offers the same prices as Trenitalia and Italo for those who are in mainland Europe, but without the headaches of their buggy websites and reviled, screwball customer service.
But if you're outside of mainland Europe at the time of ticket purchase, it's worth heading over to Loco2 instead to avoid Trainline's small booking fee.