We've been taking long trips around Brazil for years, and boy, the dumb things we've seen our fellow gringos carrying. I suppose it's hard to know what to pack for Brazil, but heavy clothes, wheeled oversize plastic suitcases, fancy watches — these are all asking for trouble in various ways.
The ideal packing checklist for Brazil is all about travelling light with a few quality, multipurpose items. The best experiences with Brazilians come out of being able to improvise and this is much easier to do if you're not weighed down and always worrying about your stuff.
There are certain things that you definitely want to pack before heading out — things that will be more expensive or harder to find once you are in Brazil. Brazilian taxes and tariffs for many consumer products are high, so electronics and certain types of quality clothing and gear can be much more expensive if you need to buy them once you're in the country.
We've narrowed our Brazil packing down over the years to just this essential checklist. We hope it will serve you well, whether you're hitting a beach in Rio de Janeiro, enjoying the magnificence of Iguaçu Falls or the Amazon, or partying in big cities or small towns across this enormous, lovely country.
Update History of This Article
This article was published on April 17, 2018.
The Best Backpack for Brazil Is a Rolling Backpack
A comfortable, well-made backpack can be a bit expensive but is well worth it, especially if you are planning on moving around Brazil or the rest of South America a lot.
and
wheels. Given a choice, you will almost always roll your bag — we roll ours at least 50% of the time in Brazil. But Brazilian streets and sidewalks can be crummy, and so a traditional rolling suitcase is out of the question for much of our moving about in the country. (I made that mistake on my first visit to Brazil and quickly busted the wheels on a sidewalk in Vila Madalena, São Paulo.)
If you can pack lightly enough, our top-rated rolling carry-on backpack (and the one that I'm personally using right now in Brazil) is the Osprey Ozone Convertible 22″/50L. Osprey packs are generally of impeccable quality in terms of durability of their construction. And this one is outfitted with every feature we find essential for Brazil. In particular:
There is a zip-off daypack that detaches from the main bag, so that you can keep a few things (and valuables) with you when checking the main part of your bag on long-haul buses at the rodoviaria (bus station). The daypack is also great for short nature walks or heading to the beach. It has thoughtful organizational pockets and a padded laptop sleeve, as well as exterior water-bottle pockets that are also good for small wet items from the beach, or for food. The daypack has a sternum strap, making it comfortable to carry for long periods, such as on hikes to see waterfalls.

A sidewalk in São Paulo; you'll be happy for backpack straps at this point.

The clever, slightly arched frame and sturdy wheel housing allows you to roll the pack over some rather rough terrain, making it possible to roll even on potholed Brazilian roads or gravel paths. This means I end up using the backpack straps less, and saving my energy for samba and forró dancing at night.

When I do find myself needing to carry my gear for a stretch (across the sand or sidewalks with lots of steps), I unzip the back flap and slide out the padded backpack straps. There's a sternum strap and a well-padded hip strap as well, so it's quite comfortable to carry. The mesh material and the slots in the padding ensure that my shoulders and back remain well ventilated, making this the best bag in can hope to carry in the sweltering Brazilian north, or the Rio summertime.
Osprey Ozone Convertible 28″/70L
. It's basically the same as the 22″/50L version we describe above, but a bit bigger.
review of full-sized rolling backpacks
, we actually recommend the
Osprey Meridian 28″/75L
. It's slightly more durable and thus heavier than the Ozone 28″, and its backpack straps are detachable. We still maintain that the Meridian 28″ is the overall best choice for most travel needs, but if you're heading mainly to Brazil or any other country with rougher roads where you're going to be using the backpack straps a lot more, the lighter Ozone 28″ is better. Key factor: the Meridian 28″ lacks a hip belt, making it unsuitable for carrying on longer hikes. You can also check out our full
comparison of the three large Osprey rolling backpack options
for more detail.
The Best Hanging Toiletry Bags for Brazil
In our experiences, Brazilian bathrooms don't have much countertop space, if any at all, and so there's not likely to be much space to set down your soaps, deodorants, shampoos, makeup, whatever. The same is doubly true for Brazilian hostels.
This is why we strongly recommend a toiletry kit/dopp bag with a hook for trips to Brazil.
We've run an in-depth analysis of the best toiletry bags, and the top recommendations apply for Brazil as well:
Taking a Laptop to Brazil? Consider a Chromebook — or Online Backup Plans
While everything you've heard about crime in Brazil is a bit exaggerated, there is still some small risk that your laptop could get stolen, or just break down. That's bad enough — do you want to lose all your data too?
Chromebooks are great since they're relatively cheap and automatically keep all of your data in the cloud (though you can also work offline on Google Docs and much more). If I lose my Chromebook (or am just away from it) I can login from any other computer and continue right where I left off. Chromebooks can now run Skype, Microsoft Office (both free and paid cloud versions) and pretty much everything else a basic user wants. They also run many Android tablet apps.
As I write this article I'm in São Paulo and working on on Samsung Chromebook Plus (also available at Amazon). It's light enough to carry around but has a full-size keyboard and is powerful enough to be snappy even if I have tons of tabs open. The Chromebook Pro is a step up.
If you're sticking with a Windows or Apple laptop for your Brazil trip, definitely make sure you have a quality, secure backup program for your data. Retrieving your data won't be quite as seamless as logging in to a Google account, but you'll be well-protected in case of an assalto (robbery) or caipirinha dropped on the keyboard. Another option is to consistently save all files to DropBox, which is also useful for the suggestion below.
An Online Copy of Your Important Documents: Dropbox or Google Docs
Should your most important documents get lost or stolen, it's great to have a backup copy in the cloud. You might also consider sharing this in an online folder with a loved one back home. Any cloud service such as DropBox, Google Drive, Amazon Drive allows this. They even have phone apps, so you can grab the documents and show them on your phone's screen if needed.
Here's what to include:
A photocopy of your passport (and Brazilian visa if required)
Health insurance
Travel insurance info
Emergency contacts
Itinerary (as much as you know, anyway)
These services are all also much better ways to store photos of your trip rather than keeping them on a storage card that could get lost or stolen.
Get a Brazilian SIM Card for Your Unlocked Phone — Or Project Fi Before You Go
Phones are now indispensible for Brazilian travel, whether because you want to call up search results for a decent restaurant on the spot, call an Uber so as not to deal with taxi scams in Rio de Janeiro, or just communicate with your new Bahian friends on WhatsApp.
But you will pay hefty roaming fees on most home data plans if you take your phone and use it in Brazil. That's why most travellers buy an unlocked international phone (or unlock an existing phone) and then buy a local Brazilian SIM card on arrival.
What the traditional review sites for SIM cards don't tell you is that it's rather tricky for foreigners to get a SIM card in Brazil. The main issue is that Brazilian shops don't know how or refuse to activate pre-paid SIM cards if you don't have a CPF (Cadastro de Pessoa Física, or Brazilian federal taxpayer number).
There are workarounds, especially if you have patience and speak good Portuguese. Officially, and occasionally also in practice, some official TIM, Claro, Oi, or Vivo stores have sold SIM cards to foreigners without a CPF by just registering the passport — but on my last attempt to help a friend do this all of these failed. We agree with this advice that Claro is often the best bet. I recommend going to the nearest large shopping mall on arrival armed with your passport and a lot of time and try different stores until one will sell a SIM card to you.
With a lot more patience, you can also wait in some lines and attempt to get a CPF number as a foreigner. And the very best solution is to use a Brazilian friend's CPF number. Assure them that you are just registering for the pre-paid plan so they will never have debt collectors after them because of their gringo buddy's phone plan.
All of this annoying business can be avoided by using Google's Project Fi. It's only available for those with a USA credit card and billing address — but for us it's by far the best phone plan for travelling internationally. The same affordable service and quality internet connection is available basically anywhere in the world, and works as soon as you land with no hassle. I've been using it for my phone service and tethered internet connection when working with no issues for two recent several-month stays in Brazil
Brazilian Portuguese Checkup
Brazilians tend to speak terrible English (though they're happy to give it a go anyway). So it's never a bad idea to brush up on at least some basics before you go, and improve your skills even if you're already very advanced.
The best book for learning the spoken (not written!) version of Brazilian Portuguese is A Grammar of Spoken Brazilian Portuguese by Earl Thomas — it's more of an academic text though and better for intermediate to advanced learners.
The best learning book for beginners is Complete Brazilian Portuguese, which successfully puts you in situations that you will likely face in your first weeks in the country, and sets you up with the vocabulary and grammar to deal with them.
And at a minimum, no matter what you do and how much or little you want to learn, take at least a few individual classes with a teacher from Italki. I do this myself to brush up on my Portuguese before each trip and can't recommend it enough. It's best to sign up for classes with a teacher who is from the region that you will be visiting, so that you can be prepared for the local accent.
A Good Guidebook to Brazil
We're long past the point where a guidebook is essential; we have Google Maps Apps to get around, TripAdvisor for tips and reviews, Booking.com for hotels and hostels, Wikipedia for Brazilian history, etc.
But there's still something to be said for the comfort, organization, and professionalism of guidebooks like Lonely Planet's Brazil. You can get the paper or Kindle version — or get it free through Kindle Unlimited.
For Reading (Including in Portuguese!): A Kindle
Amazon Kindles
 are the e-readers of choice; with one small tablet you can read just about anything from back home, as well as your guidebook and books in Portuguese, should you have that as a goal. Kindles have excellent language features allowing you to look up words in your own language as you go. They can even provide machine translation of tricky passages.
Also consider that it's never going to be comfortable to read on your laptop on the beach, no matter how powerfully bright the screen. Kindles don't have glare and the text looks just like it would on a white page.
Kindle Voyage
is also a good option for Brazil; it an adaptive-light display for reading in both dark rooms as well as bright sunlight. The lit option is useful in particular for long bus rides or reading in a hostel. There is cellular connectivity included for Brazil and other countries worldwide, so you don't need to be on WiFi o pay for a connection to download your next book.
A Kindle Unlimited subscription gives access to a million books, plus audiobooks and magazines. Note that you can also forgo a Kindle and use the free Kindle Cloud Reader to read Kindle books on your laptop.
Deal with Any Kind of Brazilian Plug with a Power Adapter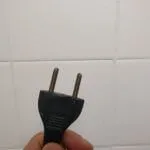 The photos above were all taken in not just the same part of Brazil, but in the very same apartment! Brazil has lots of varying electrical sockets. With the crazy array of different outlets and plugs — sometimes within the same city and even in the same building, it's hard to know what to pack in terms of plug adapters.
Szroboy Universal Travel Adapter with 4-Port USB Charger
.
It has three standard USB ports (that is, USB-A outputs) as well as a USB-C charger so that you're all set for fast-charging newer phones and devices. (We also have a separate review of non-USB-C plug adapters.) Should the need arise, you can use it to plug in Brazilian devices anywhere outside of Brazil as well.
It's not a voltage converter, but nearly all laptops, phones, and even modern hair dryers and such accept any voltage that you will find in Brazil. Usually Brazilian voltages are either 127 or 22V, and most modern devices are labeled for taking 100-240V (you can check this on your plug). If you have an exceptional device that requires a certain voltage, you'll have to always ask before plugging in as voltages do vary within the country.
For most people, however, this one plug adapter is all they need to power and charge their devices.
Foldable Hair Dryer
foldable travel hair dryer like this one
 that can run on both 127 and 220 volts.
Extra-Large Microfiber Quick-Drying Travel Towel
Some Brazilian hostels provide towels, some don't. And even any hotel or hostel that does provide towels isn't going to want you to take them to the beach. That's where an extra-large, quick-drying travel towel comes in handy. Our favorite is Eagle Creek's XL Microfiber Travel Towel.
Cosmetics
Your favorite brands are likely available, especially in big-city Brazilian shopping malls, though they'll cost more than back home. If you're choosey about brands, stock up before you go.
Passport Holder and/or Money Belt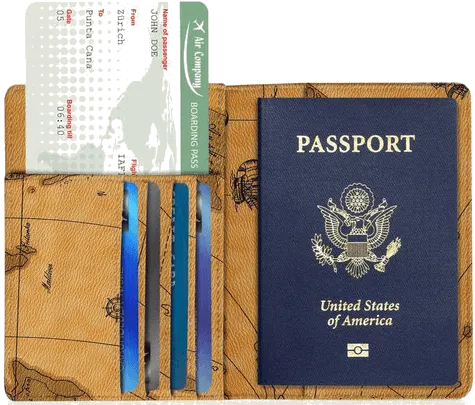 Your passport is the most valuable thing you will carry, so a good passport holder is worth investing in to help keep your passport as well as spare currency, credit cards, etc. organized and protected from the elements. We don't recommend bothering with "RFID-blocking"; such stealing of information almost never happens in the real world, and is particularly unlikely in Brazil. Simply get something that will fit your passport and whatever you need to carry with it.
It's easy to buy money belts and fanny packs on the street in Brazilian cities but they tend to be of poor quality. If you want one that will last consider buying a nicer money belt before you go and that you can wear under clothing.
On a related note, velcro is a great way to deter pickpockets, and so I usually have velcro sewn into my back pants pockets whenever I'm in Brazil, as I go out samba and forró dancing a lot and this is an easy way to protect valuables. A clothing repair shop will often charge about 10 reais (~USD $3) for the service and do a great job.
Travel Socks
Good merino wool travel socks dry quickly if you have to resort to washing them by hand in the sink (laundromats can be very expensive in Brazil). But if you do happen to wear them through a few sweaty samba evenings without washing, they still don't stink because the material inhibits bacteria. We wear and quite like Darn Tough socks for women and men.
Flip Flops/Sandals
snag a pair online from Havaianas directly
— in fact the website selection is better than what you'll find in most Havaianas stores in Brazil. And
Amazon
or
Zappos
have them too of course.
Sure, if you really enjoy flip-flop shopping then you can wait and find your nearest shop to snag some in Brazil. We'd rather have them ahead of time and spend more time in Brazil actually wearing them on the beach.
Portable Extra USB Battery
For modern USB-C devices, we found in our review that the best right now is the Anker PowerCore+ 20100 USB-C. It can top up a smartphone many times over; I have also used it to recharge my Chromebook on an overnight bus trip from São Paulo to Rio.
Condoms Are Important in Brazil, as Everywhere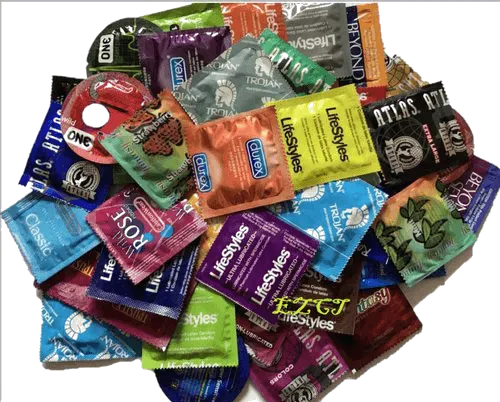 Brazil has a hefty chunk of the world's AIDS-affected population, plenty of other STIs that exist elsewhere, plus more unique problems like the zika virus (which can be sexually transmitted, and is on the decline but still hanging on).
So use and insist on condoms. There are some dangerously lax attitudes in Brazil about condom use, including in particular from Brazilian men.
A variety of brands are available in Brazil from any pharmacy, though based on personal experiences we tend to trust and prefer certain condom brands from back home. Take plenty of your favorites, but then stop worrying and go have fun.
Needle and Thread or Sewing Kit
sewing kit
 in Brazil to be ready for emergencies. The scissors are tiny enough to be acceptable in a carry-on — we've never had a problem in years of travel.
Travel Water Bottle
Most of the time you'll buy bottled water, but you can also boil water for ten minutes, let it cool and then carry what you need for the day in a good collapsible silicone water bottle.
Sunscreen
Yes, you can buy sunscreen anywhere in Brazil, but why not be prepared? The American Academy of Dermatology recommends a sunscreen be:
At least 30 SPF
Water resistant for at least 40 minutes
Broad spectrum (blocking both UVA and UVB)
Neutrogena Ultimate Sport Face basically doubles these minimums and comes in easy-to-pack size (whether for the beach or, yes, in a carry-on). The AAD recommends 1 ounce sunscreen to cover an average body per application, so we'd recommend throwing a few bottles in your pack.
Medication and Vaccinations for Brazil
Recommendations vary according to the regions you will be visiting; malaria is not common in the southern states of Brazil, for example. It's best to check directly with the CDC's latest Brazil recommendations.
Passport and Visa
Obviously. Check the webpage of the Brazilian embassy or consulate for your country for the latest details on visas. Note that fines have recently increased a lot for overstaying your stay, and we strongly recommend following the rules.
People with USA passports in particular should be aware that a visa is always required. Start by getting information from the nearest Brazilian consulate in the USA. Rules can vary, so follow the rules for your consulate for the process.
Things Gringos SHOULD NOT Pack for Brazil
When we read others' packing advice for Brazil and especially when we see what some gringos bring, we're generally shocked by the silliness.
Here's what we think you shouldn't bring to Brazil:
Swimsuit; instead buy one in Brazil, as it's way more fun to wear the skimpy suits — for both men and women — that the locals favor! And if you're overweight or whatever, please try not to worry. Brazilian men and women don't mind showing lots of skin whatever their body type. If there were ever a place to let go of your body hang-ups, it's here. Europeans, do note that in spite of the skimpy suits, women do not go topless in Brazil and to do so on a beach would cause issues and is prohibited.
Travellers' checks or hard reais — no need to get Brazilian currency ahead of time, just make sure your bank is informed of your travels and will not block your card. Some Brazilian ATMs do charge a hefty tack on fee, especially at airports, but you can pay for almost everything including taxis or Uber with your credit card, which also tends to have a better exchange rate. When you need to withdraw cash, Bradesco bank branches tend to be the most accepting of foreign cards, in my experience. Travellers' checks have been obsolete for decades and are definitely not worth the trouble. It is wise to always travel with about USD $100 tucked away somewhere separately from your wallet, to be changed in an emergency.
Heavy Portuguese-English dictionaries and phrasebooks; instead, put WordReference, Reverso, and Google Translate on your phone.
Enjoy your travels, and let us know if you think we've skipped anything in the comments!