The French train operator's websites OUI.sncf and Ouigo are notorious for rejecting bank and credit cards from outside of France. Those from Brazil, Eastern Europe, the United States, Australia, and Canada in particular report problems with payments not going through or getting rejected.
We've been carefully researching the best alternatives for foreigners looking to purchase French train tickets ahead of their travels or while in the Hexagon. We'll discuss the complaints and what to do about them, but basically our advice boils down to the following.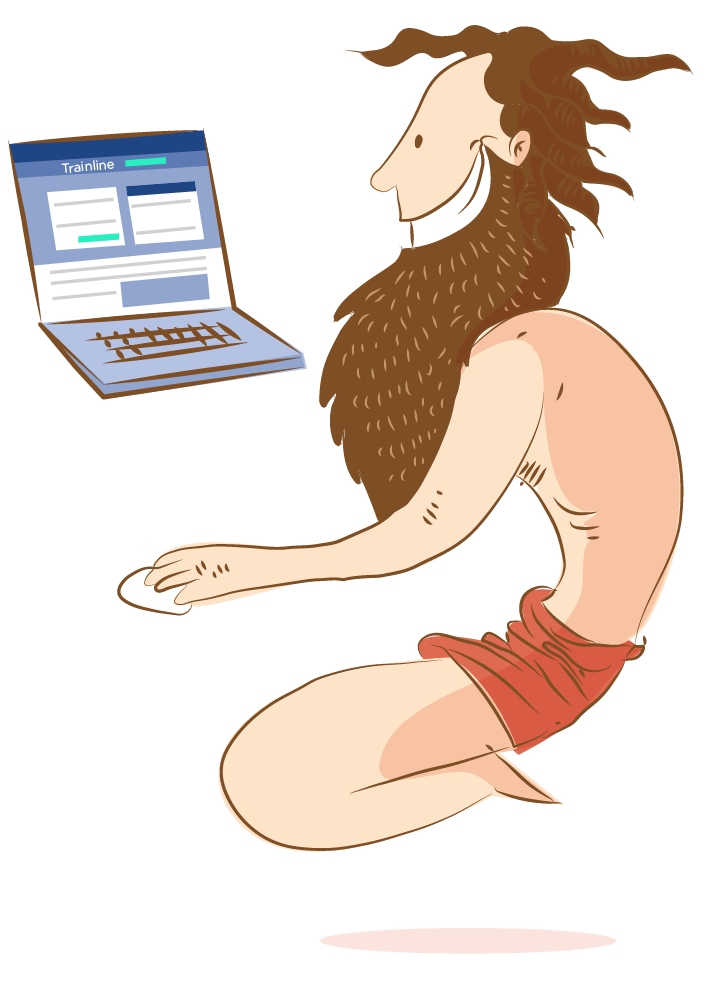 What to to do about rejected international credit cards with Ouigo or OUI.sncf
1.
By far the easiest way to buy French train tickets with a non-French credit card is
Trainline
. It accepts Visa, MasterCard, American Express, Apple Pay and PayPal (particularly if you're an AmEx card user, this is the only good option). Trainline charges the same as SNCF for any particular route but adds on a surcharge of generally 2-4 euros depending on your trip and the location you're shopping from —though on the other hand it often scrounges up routes that are even cheaper than the SNCF itself (and other official operators in Europe), particularly if you're crossing between countries on the trip.
2. If you don't have a French credit card, don't use the Ouigo's website (which is in French only, by the way). This is by far the most likely to reject non-French credit cards. Ouigo trains can be booked through option 1 above and option 3 below. If you're in certain countries, though, booking a Ouigo train with a non-French credit card is impossible (see below for that world of hurt — and a possible solution).
2. The official, mainstay OUI.sncf can be useful for finding some trip options, especially with its "flexible dates" search feature, though it often rejects foreign credit cards and has many errors and oddities.
4. A Trainline competitor for France that is decent is Rail Europe; in our overall comparison with Trainline it was just about as good in terms of routing and just as easy to use. But it charges a per-order booking fee of £4.95, €5.95 or $5.95, depending on the currency you've chosen, with no fees for orders under £15/€15/$15. It doesn't have quite as extensive coverage as Trainline does for France, notably lacking Ouigo trains, which can offer big savings. Rail Europe accepts MasterCard, Visa, Visa Electron, Maestro, and PayPal.
Update History of This Article
This article was published on Oct. 10, 2017. It underwent a major rewrite on September 19, 2018. Updated again on April 22, 2019 concerning Trainline's fees and Ouigo's total bull doo-doo. Further updated Ouigo on June 6, 2019. Updated concerning card verification on July 30, 2019. It was updated with the change to Raileurope-UK and other news on November 15, 2019. Updated with the Kiwi suggestion on February 27, 2020. Updated with Rail Europe changes on July 16, 2021.
Problems with Buying SNCF Train Tickets with American and Other International Credit Cards
The French rail operator, SNCF, claims1in French to accept Carte Bancaire (French debit cards), Visa, MasterCard, American Express, Paylib, E-Carte Bleue, and Carte Maestro. (And at last check it makes outdated claims on the English version of that page.)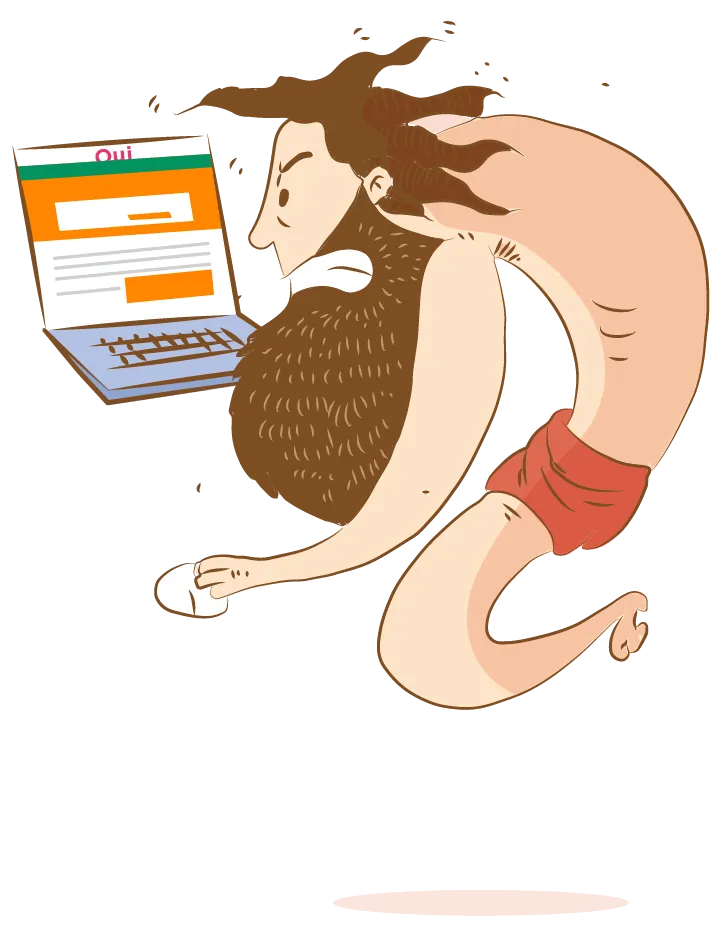 But there are many exceptions and problems if you buy from the official OUI sncf site:
American Express cards cannot be used to withdraw purchased tickets from in-station machines.
Many American credit cards, especially those without modern EMV secure chips and pins, are not usable with French machines and websites.
Often American, Australian, Canadian, and other international users complain that the SNCF sites reject our credit cards outright and for no reason even if they are among the supposedly accepted cards.
In some cases, users cannot be sure if their credit card has been charged or not by SNCF sites.
Various banks' security measures for online purchases can conflict with the SNCF's site.
Worse, the sites sometimes sell you a ticket promising that you can retrieve it from a French ticket machine, which you are then unable to do once at the station in Paris, Bordeaux, or whatever. This can be particularly a problem if your card doesn't have a chip and pin, but I've even had this happen to me personally with a very French bank card. It took literally hours of wrangling with train station staff to get my ticket printed.
If your credit card is lost, expires, or is stolen in between when you purchase the ticket and when you attempt to retrieve it from a ticket machine, it can also be difficult to impossible to get it replaced. (This happened to me once too, I was promised a refund by mail, and sent trip vouchers instead.)
There are also general refusals to make returns on "refundable" tickets with some of the payment options listed by the SNCF.
One OUI sncf user reached out to us to describe problems purchasing a ticket when his phone number was not a French phone number. The website has issues, sometimes, with accepting non-French phone numbers, in this case an American phone number. This has not been an issue at all on the other platforms we recommend.
Even French users with their French bank cards and French language skills have an incredible number of complaints about their payments being refused. Its Trustpilot rankings are in the toilet.
If you have these or other problems with your using your bank cards, consider the following solutions:
If your payment method has simply been rejected, caused a website error, or otherwise not gone through, simply note the details of the trip you wanted and skip to the next section on alternative website options for buying your ticket at the same price.
In some cases your payment may be rejected because the Verified by Visa or MasterCard Identity Check systems of the SNCF are not compatible with those used in your country, particularly we've heard of this from readers using American credit cards. This can be solved in some cases by contacting your card issuer by phone, and then retrying the purchase.
If you're not sure whether your payment has gone through, check your email for a payment confirmation from the SNCF. If you haven't received one and it's not in spam, chances are the payment didn't go through. You can double-check by contacting your bank or credit card issuer.
If you have been charged but cannot retrieve your tickets, I'm afraid you'll have to deal with SNCF customer service. This is, frankly, nobody's idea of a good time. Also consider challenging any bogus charges with your credit card issuer and doing this promptly. Be careful, as I mentioned SNCF customer service is may try to issue you ticket vouchers (coupons) instead of straight refunds when their haphazard systems screw up. (Refunds and customer service are easier with Trainline.)
The Easier Ways to Buy Train Tickets for France with Credit Cards from Anywhere
There are a few sites that allow you to buy all of the same tickets for French trains and that take foreign cards.
We have found that the best train platform for France overall is Trainline. It accepts Visa, MasterCard, American Express, Apple Pay, and PayPal, and does so flawlessly. Payment works like any normal website, and you immediately receive a completely comprehensible email with your itinerary and receipt. Ticket prices are pulled dynamically to reflect those offered at any particular time by the SNCF system. Unfortunately, there is generally a small booking fee of a few euros.
Trainline is a particularly ideal way for Americans, Canadians, Australians, and others to avoid the hassle and problems that can come from using their national credit cards (with pin and chip, or without) in trying to purchase tickets from the randomly dysfunctional SNCF website. Trainline also avoids the problems of retrieving and printing pre-purchased tickets  from ornery French train station machines. All French train tickets from Trainline are E-tickets and do not need to be mailed.
Trainline is like Google Flights or Skyscanner for trains — it offers very smart routing across European systems and gives you the cheapest possible access to tickets. Trainline also has much better customer service (via email) than the SNCF. It's consistently my first choice for buying French tickets (even though I now actually have a French bank card).
Another option for tickets in France is Rail Europe, whose website is also clean and easy to use. It accepts MasterCard, Visa, Visa Electron, Maestro, and PayPal. It doesn't offer Ouigo (low-cost budget routes) train tickets however. Like Trainline, prices are the same as those offered at any particular point in time by the SNCF itself on its websites and in its stations, but there's also a small booking fee.
Ouigo Ticket Purchases Blocked from Outside Europe (and Even Parts of Europe)
The SNCF's French budget trains Ouigo system is still blocking credit cards from certain countries from purchasing tickets at all, through any website. This means that even those booking through Trainline's system get blocked by Ouigo if they are using a credit card from certain countries.
The current list of approved countries for Ouigo credit card purchases is:
Andorra, Austria, Belgium, Cyprus, Czech Republic, Denmark, Estonia, Finland, France, French Guiana, French Polynesia, French Southern Territories, Germany, Greece, Guadeloupe, Hungary, Ireland, Italy, Kosovo, Latvia, Liechtenstein, Lithuania, Luxembourg, Malta, Martinique, Mayotte, Monaco, the Netherlands, New Caledonia, Poland, Portugal, Slovakia, Slovenia, Spain, St Pierre and Miquelon, Sweden, Switzerland, United States and United Kingdom.
If your credit card's country is not on that list, no payment is possible via Trainline nor Ouigo nor SNCF. Ouigo has blocked payment cards from all other countries! This means even some EU countries are blocked! The one suggestion we have for you is to try logging in to Trainline from an approved country like France using a VPN (virtual private network software) and then paying for your Ouigo tickets via Paypal; we'd love to hear in the comments if this works for you. Thanks to our readers for pointing this out; we've also reached out to Trainline and the SNCF for solutions but they have nothing so far. Another reader has suggested buying a Visa or Mastercard gift card in an approved country, and we'd love to hear about that as well. Note that Trainline also offers very cheap bus options if all else fails for Ouigo tickets.
UPDATE (Feb. 27, 2020): I've noticed that Kiwi — a site I love and use for flight booking — is offering Ouigo tickets. Search for the specific route you want to take, deselect flights and buses, and look for your Ouigo option. I would be extremely grateful and curious to hear from readers from affected countries if this works for your purchase. I don't think it's such a great site for train booking generally, but I'll be checking into this more…
So there you have it. In brief, if you haven't yet been charged, you're much better off getting tickets through options other than the SNCF itself. And if you have been charged by SNCF but haven't received your ticket, contact their customer service for some rigmarole.
We hope this helps and happy travels in France! It really is worth it, believe it or not. We don't much enjoy the official websites, but do love the French trains.