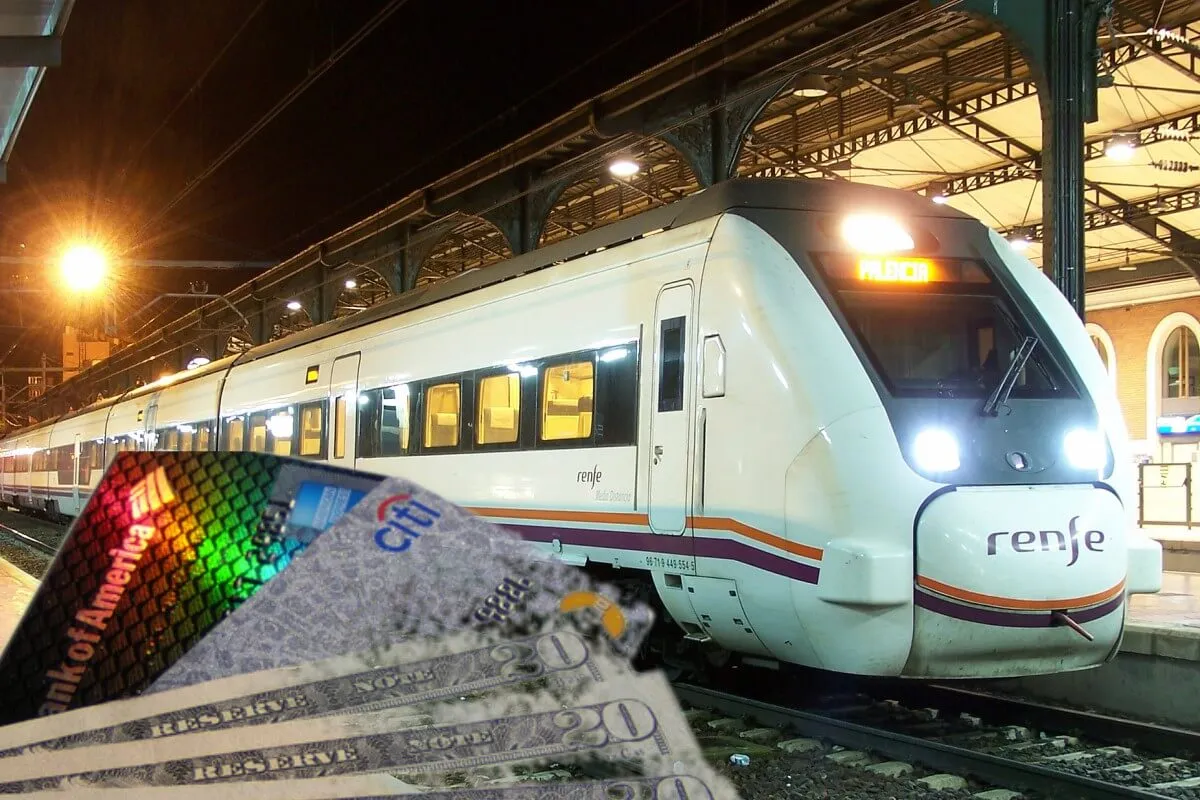 Oh the problems with Renfe.com! I'm fluent in Spanish and have used the site for years, but I still get plenty of error messages myself.
We've put together some of the major problems and what to do about them in this article, but basically the solutions boil down to one simple thing: buy your tickets elsewhere.
Solutions for Renfe Website Problems
The easiest fix for Renfe's stupid website is to just not use it.
If you want to buy your tickets online, go for Trainline, in our opinion it's best private ticketing platform for Spain. Trainline has the same dynamic route pricing as the official Renfe site, but Trainline actually works, is written in understandable English, and accepts foreign credit cards. The drawback is that it generally has a 3% or so booking fee. But even so, Trainline can be worth looking at too for its more extensive European rail and bus offerings, and saves lots of money on complex trips crossing the border into France.
If you're already in Spain and want to pay cash, you could also go to any Renfe station and stand in line. We hate this solution unless we're in a very small-town station, and then it's actually kind of fun and you can get good advice (especially if you speak Spanish, Galician, Catalan, etc.).
If you're departing from a tiny Spanish village and there is no one working at the ticket window on the day you travel, just hop on the train and explain exactly where you got on to the roving ticket inspector, who will sell you a ticket on the spot with no fine. (This only works if you're departing from an unmanned station.)
Update History of This Article
This article was published August 30, 2018. It was updated on April 22, 2019 regarding Trainline fees. It was again updated on November 22, 2019, concerning fees and Loco2's name change.
Foreign (especially American, Australian) credit cards are rejected by Renfe.com
Renfe's website has so many problems with credit cards that travel forums are chock full of users complaining that their American and other foreign credit cards get rejected rather randomly by the Renfe site. But don't feel bad, even Spanish users with Spanish bank cards and presumably flawless Spanish often can't get the "ridiculous" Renfe website to work.
Often the problems are related to poor interaction between the Renfe site and the banking institution that needs to approve the transaction. For Spanish bank cards, this generally means receiving an SMS message or looking up a code on a card full of codes provided by the bank. For other nations' cards, all sorts of other checks are done.
Generally when the transaction is canceled or fails on Renfe.com, the card is not charged, but if you're at all in doubt check with your card issuer.
Now that Renfe accepts Paypal, that's a good choice that's less likely to foul everything up and force you to start over.
But because of the other problems with Renfe.com, the trickiness of exchanging tickets, and the half-translations, we'd recommend Trainline instead as explained up top. Trainline in particular works in a broad range of world currencies (USA, Canadian, or Australian dollars; euros; most other major European currencies; Argentine pesos; Brazilian reais; Japanese yen; and Chinese yuan) and accepts Visa, Mastercard, Paypal, American Express, and Apple Pay. It's our overall favorite booking site for European train travel for its smarter routing too.
Even Renfe.com's English version is half in Spanish!
Yes, we know. At our last check, most of the deep pages in the Renfe website and even the homepage itself were half in Spanish on the "English" version of the site.
And where there is English, the translation is so poor as to sometimes inhibit understanding.
Also in our experience, the site's error messages are almost always in Spanish. For example upon clicking on one ticket that was offered, we got the error: "El tren consultado no se encuentra disponible para la venta en estos momentos" (The train you requested is not available for sale at this time). Fine print for ticket conditions is also in Spanish.
Trainline has flawless English, and is available in 15 other languages as well. Linguistically, Renfe's site's only forte is in offering a smattering of Spain's other languages, like Euskadi or Valencian. Though again, badly translated according to my friends who speak those languages, and still half in Castilian Spanish.
A bit more about the alternative to Renfe.com
With Trainline you print your tickets at home, show them on your mobile device, or else print them in the train station itself at the Renfe ticket machines using your booking reference. There's nothing you have to receive by mail, unlike some other booking options.
In our tests, Trainline has smarter routing software, so if you're changing trains and particularly if you're crossing a border, you're more likely to find a convenient and less costly route with Trainline than with Renfe or the other private portals we've tried.
We're not so jazzed that Trainline now charges a fee of about 3%, and does so at the end of the booking process. But it's overall worth it for just buying tickets without so much hassle, and for much better customer service than Renfe if things go wrong or we make a return.