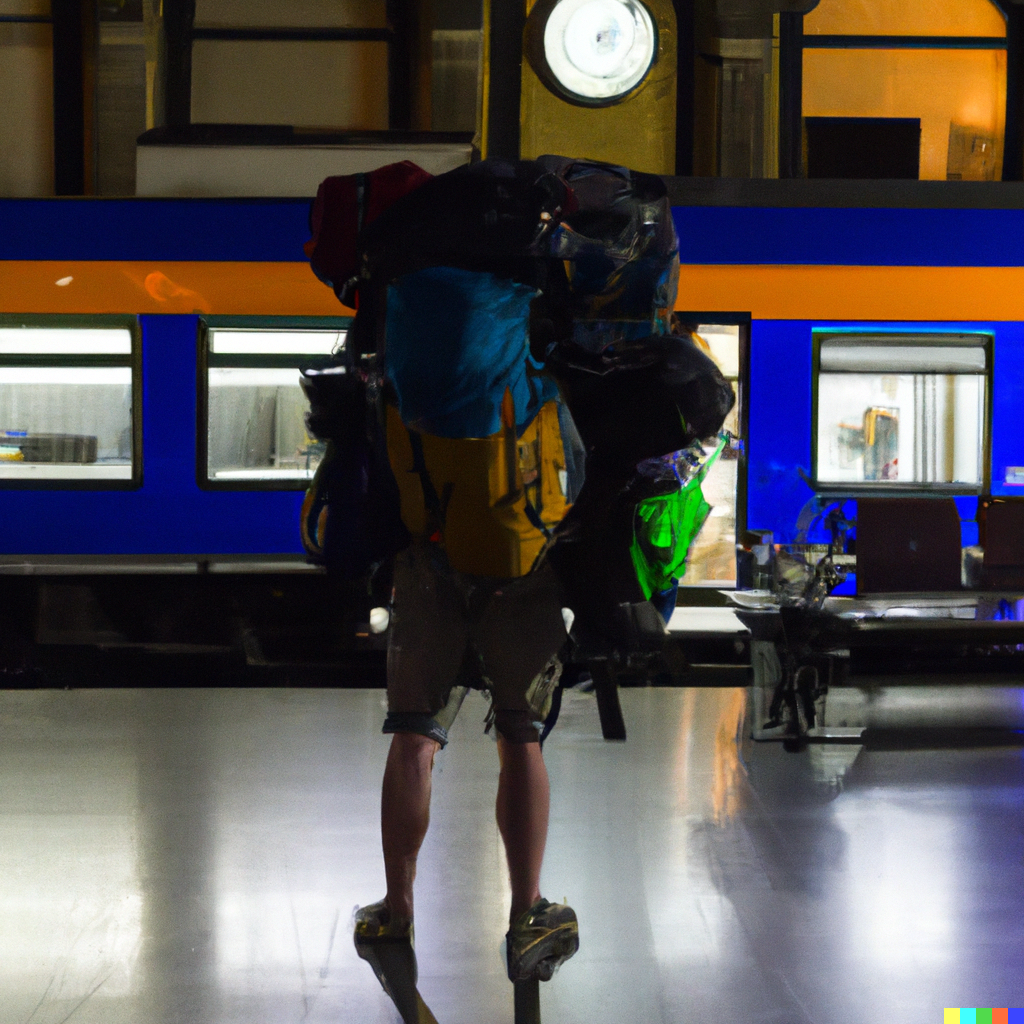 Sure, it's nice to have the variety of outfits, the gear for getting a perfect Instagram shot, familiar-brand cosmetics, a range of screens to read and watch, souvenirs collected along the way, and everything else to make travel feel like more home.
But the more you carry, the heavier and larger your bag — and probably the more valuable and troubling to lose.
Travelling heavy means that every time you arrive in a new place, instead of stopping anywhere for a local snack and chat with locals, you'll likely first have to expend:
Time looking for places to secure your bags
Energy in hefting them around
More money for taxis, luggage storage, and places with better security for your precious stuff
I couldn't possibly count the number of times that I've been relieved or even ecstatic to only have a small carry-on to worry about; and it doesn't matter whether I'm travelling for a week, a weekend, a week, or several months.
This is what having only a small carry-on has meant for me as I roam the globe:
Arriving in the morning, I can pick up produce at a local market on my way to wherever I'm staying, rather than making a separate trip after depositing my luggage.
Arriving later, I can head directly out to a dance spot, dinner, drinks with friends/my hosts, and just stash my carry-on in a corner or under a seat.
I can have a leisurely walk or bike ride to or from train stations or other transport on arrival or leaving.
I'm not exhausted from hefting around a backpack, and can plow my mental and physical energy into more amusing pursuits (dancing, learning local phrases, etc.).
I'm not as concerned about security because I have less to lose. Sure, I'd hate to get robbed, and I'll still put my valuables in the locker if I'm in a hostel or safe in a hotel room, why not? But it's easier to take care of valuables if there are just a few of them, and to get out and obsess over the experiences that are actually important.
Your money, time, and energy are always limited, and this is even more true when you're out experiencing new cultures. Traveling light ensures that you don't expend these more valuable commodities on lugging around stuff that you will rarely use.
Image at top generated by the AI Overlords who will destroy us all. Photo of me by a lovely old Catalan lady out walking her dog.