If you're used to travelling by plane and thus conditioned to worry about the size, weight, and contents of your baggage, you're in for a treat. Luggage restrictions for French trains are generally much more relaxed.
The main rule is to not be taking so much that you can't carry and stow it on your own. There are a few trains with more restrictive policies, such as the Eurostar trains to the UK and the budget trains Ouigo, and we'll cover those as well in this article.
This article is continuously fact-checked and updated by savvy, sweaty, human travel writers
This article was first published on May 31, 2019. It was completely updated with the latest on luggage etc. on May 17, 2023.
Checking Luggage Restrictions as You Book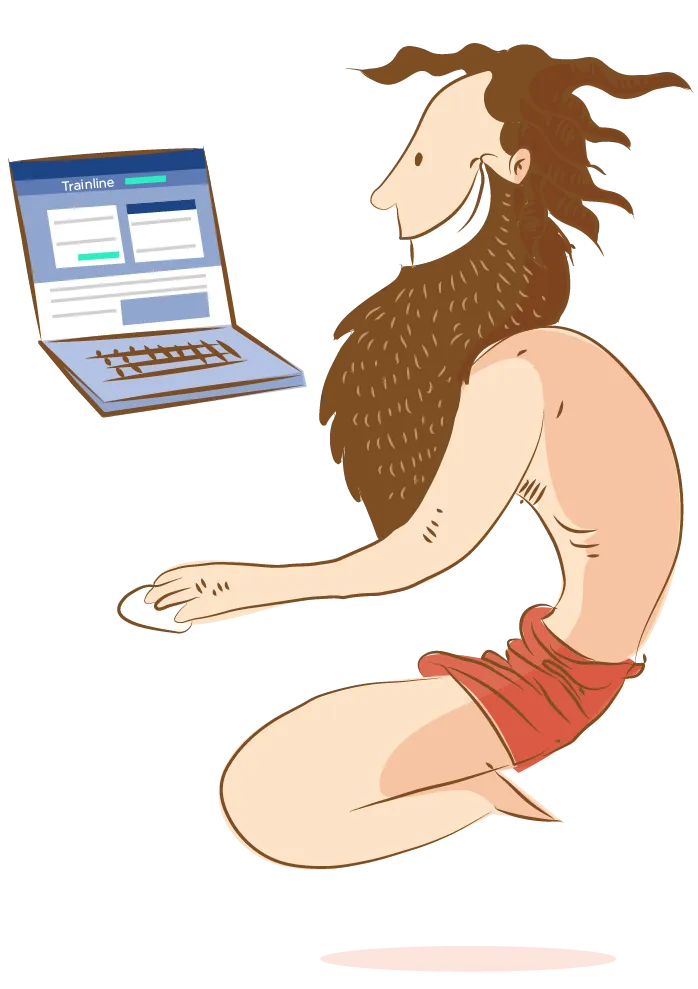 We explain all of the details this article but you can also see luggage restrictions (if any) at the time of booking. It's easiest to book French train tickets with Trainline (we discuss more on why this is so and how to book via Trainline or other platforms here—but in a nutshell it's more functional than the French rail operator's own site SNCF Connect and on complex trips it may also save you some money).
When you choose a train type for a French trip on Trainline, pay attention to the luggage restrictions and options that Trainline displays for your route, particularly if you're choosing Ouigo, as in the example below.
All you really need to know for French trains is to pay attention to that screen when booking. And if there are no restrictions listed, the SNCF luggage limit is simply what you are able to carry and handle on your own as you board the train.
Specific Luggage Rules by Type of French Train
Unless otherwise specified here, SNCF trains do not have specific weight and size restrictions; you simply need to be able to carry your luggage on your own and place it in the trains' storage racks.
As with everything else with the SNCF, there is conflicting information depending on where you look and in what language. I have taken this information and translated it for you from the French version of the SNCF.com luggage explanations, which is slightly different and presumably more up-to-date than the SNCF Connect English luggage page.
We appreciate reader feedback and questions in the comments section, and update this article when things change on the French rails.
You may also be interested in: