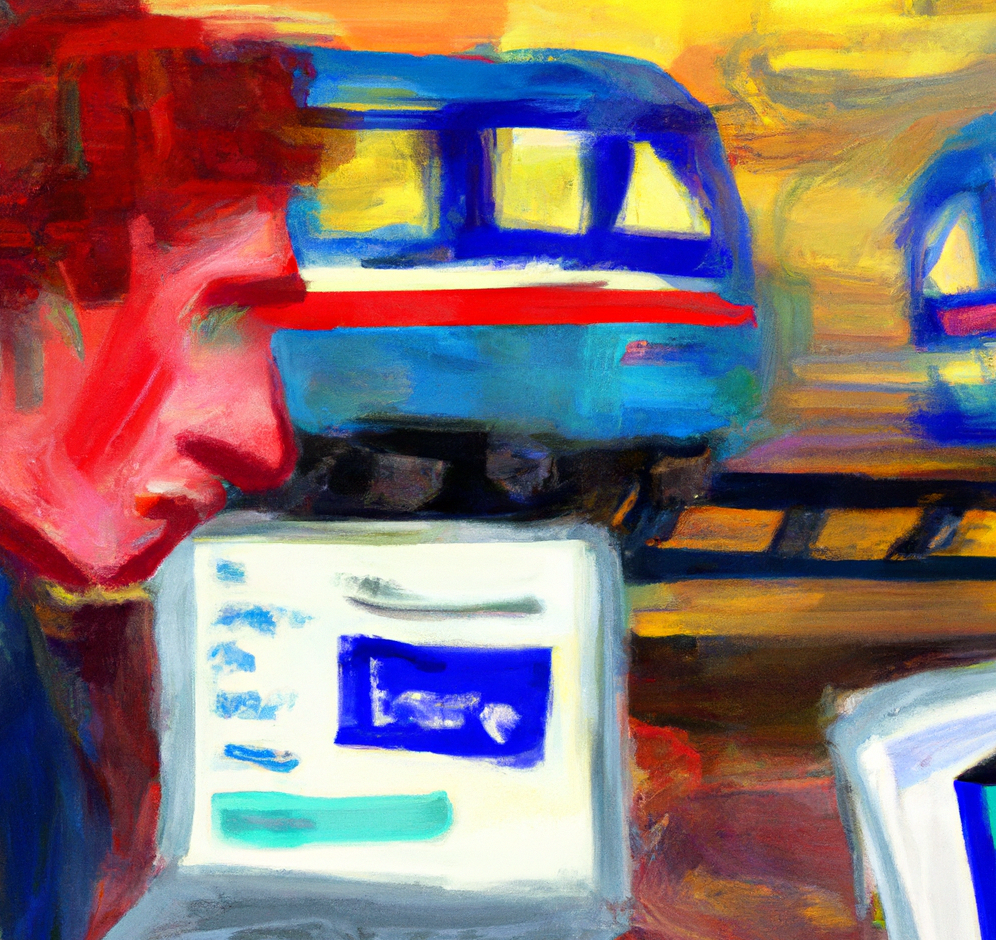 A lot of reviews would have you believe that Omio is a great way to book travel. And Omio is certainly an honest booking site (it's not a scam, your e-tickets from Omio will work just fine), but it's definitely not the best way to find the trip tickets at the best prices in most cases.
We've tested Omio and other booking sites for hundreds of voyages and followed the major players for years. So here's an in-depth look at Omio (formerly GoEuro), the problems with this train/flight/bus booking site, what it does well, and the sites that we actually use instead when we're booking our travels.
We encourage low-carbon travel and focus mainly on train travel, especially in Europe, but we'll also discuss flight and bus booking options—important features of Omio.
Omio Quick Review: Comparisons of Travel Options with Poor Search and Routing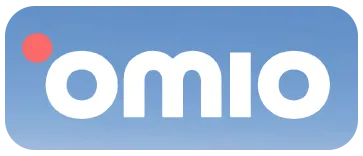 Omio
is one of several decent train and bus booking websites; it sells tickets for Europe especially (most impressively compared to other options, it sells train tickets for Portugal, Sweden, and all Spain operators), plus a few other places. It also sells flights everywhere.
But unfortunately Omio does not find very good routes, and cannot program complex trips with changes of buses and trains. Other
platforms we've reviewed
do much better at finding cheap train and bus fares from all operators and intelligently saving on trip time and transfers.
Smart booking and travel hacks (combining operators, etc.)
Customer service reputation
Flight search and booking
In a Nutshell
An easy but rather limited trip booking platform.

Omio is fine at doing what it does. But you may want to compare it to other options to find smarter, cheaper routes.

For trains and buses in Europe we get much better results with Trainline, or, especially in Eastern Europe, national operators' own booking platforms. (See below for more on other flight/bus/train alternatives.)

Try Omio

Try an Alternative: Trainline
This article gets updates from real, sweaty, human travel writers
This article was first published on July 4, 2023. While we're not satisfied with Omio at present, we'll continue to update this article as the booking website hopefully improves.
Where Can You Go with Omio?
Omio can find you travel tickets for much of Europe, as well as in a more limited way for other parts of the world.
Omio's pages detailing the airplane, train, ferry, and bus operators it works with are rather vague about whether they really offer each listed operator's tickets or are simply describing their services. Through trial and error we found that it works for some and not for others.
For example, since France's budget train Ouigo appears on those pages, you might assume that a search for train tickets on Omio in France would show you Ouigo options when available—and this would save you a lot of money.
Unfortunately, in our recent searches Omio does not show Ouigo options in France, even where we know that they exist. It does show Ouigo in Spain when relevant. But this hit-and-miss approach is a bit annoying.
The Advantages of Booking Travel with Omio
Omio's key advantage is that it shows, for a given search, flight, bus, and train options side-by-side so it can be very quick to decide which mode to take.
The interface is uncluttered and actually works. Unlike many national European operators' sites, there aren't lots of error messages or poor translations.
There is a nice map to the right of search results to give you an idea of where you're going.
I particularly like that the search results are labeled with the "fastest", "cheapest", and "2nd fastest" and so on, although sometimes there are so many results listed in a cluttered way so it can be hard to find the best one. Competing platforms discussed later can be better about leading you right to the better results.
Omio can sell you trips for Portugal and Sweden, which alternative booking platforms lack. It also shows all operators in Spain, although it cannot combine them intelligently or quickly filter results to the best one for a given trip.
The search works in all major currencies, payment methods, and languages. The English version is good; I can't vouch for the others.
Omio's key disadvantage is that it doesn't actually have a smart booking engine that finds ways to combine different train options (or bus, or plane, or combinations of these). So whereas the Omio alternatives we list in the next section can find you options for crossing Europe between different national and private train operators, Omio will come up with nothing and just suggest that you take a flight. But there may very well be excellent and quick train options! Omio is more like a stupid storefront just selling tickets off the shelf than it is a booking platform with a brain.
Other alternatives listed below also have much broader coverage of train, bus, and plane operators and so tend to find better deals.
Omio's booking fee is usually a bit higher than these alternatives as well, though it varies. The booking fee doesn't show up until the final screen, which is frustrating but a standard practice for such platforms.
The pricing for the tickets themselves is fair; it reflects the dynamic pricing for operators of planes, trains, and buses. It is the same as you'd get on other platforms or buying directly from the operators themselves, but you may end up paying more than you should because Omio will not show you all of the options; it can't because it either can't combine routes (the first disadvantage above) or its coverage isn't broad enough (the second disadvantage).
Omio automatically opens a window that tries to sell you lodging for wherever you're searching to travel to, which is annoying.
Omio does not straightforwardly communicate which operators it can actually sell tickets for and when and how much its booking fees will be in different scenarios.
There are a lot of complaints online about Omio's customer service.
Alternatives to Omio for Train, Bus, and Flight Booking
The following sites, in our experience, provide better cheaper and better results for train trips:
Trainline: This is the website that nearly always finds us the best deals on train tickets in Europe; it has a very smart routing engine and the broadest coverage of train operators. Like Omio, it also shows buses, but—much better than Omio—Trainline can find very useful bus+train combo routes.
Rail Europe: This is a similar website that usually comes in second to Trainline in our tests, but once in a while finds us a good deal. Rail Europe can be worth checking and is certainly more useful for most train booking than Omio.
Individual train operators: While their websites are at times full of errors, badly translated, and complicated, it is possible forgo these booking platforms and buy train tickets from the national operators individually (such as SNCF Connect (France), Deutsche Bahn (Germany), Trenitalia (Italy), Renfe (Spain), etc.) as well as their competitors for each country (FlixTrain (Germany and Sweden), Italo (Italy), Iryo (Spain), etc.). The problems with these sites is that they don't generally show competitors, so unless you really know what you're doing, you miss out on some good train options that Trainline or Rail Europe can point you to (or even Omio for that matter). For the USA, there's no particular value in using Omio to book Amtrak trains rather than just booking on Amtrak directly.
Omio is actually quite worthwhile if you're sure you want to take a bus (and not a train) in Europe, but we would also always search these two sites to compare bus deals:
Trainline Bus Search: While buses also show up as an option in Trainline's main searches, with this link you can search specifically for bus tickets only.
BusBud: Also very broad coverage of world bus options and a useful website.
Finally, when there's just no way around it and we have to fly, we prefer to use these flight search options, which tend to deliver much smarter and cheaper options than Omio does:
Kiwi: This flight booking platform has an interesting nomad feature that can help you determine the order of your destinations for a multi-leg journey to get the best deals. There's nothing else quite like it. There are also "travel hacks", which must be used with care, but can allow you to get cheaper flights through self-transfer (between airlines), throwaway ticketing (not taking a return flight), and hidden cities (using a layover as your destination, traveling without checked baggage).
Skyscanner: A classic that searches everywhere and allows multi-city and broad flexible date searching to narrow down when to go where if you're very flexible.
Google Flights: Very broad coverage of the world's flight options with some good flexible search options.
And Is Omio Right for Booking Your Trip?
A lot of people use Omio and like it just fine. But we think they're missing out and would often be better served by the alternatives above, especially for trains, which are so lovely, and which Omio could perhaps lead you to believe are not a viable option for certain routes and times when in fact they are cheaper/better.
That said, it's certainly worth checking various booking websites before dropping money on a specific trip.
If Omio gets you a deal you didn't get anywhere else, or we're missing some key aspect of this website's advantages (or problems), drop a note in our comments and we'll be delighted to check it out and make updates to this review as warranted.