I've been whizzing around France on TGV and other trains as cheaply as possible for over two decades.
And here, my dear penny-pinching minimalists, is an insider's guide to the best current strategies, booking platforms, discount cards, sales, and future insights for bopping around on the French train system without shedding too many Euros.
Unfortunately, there aren't as many weird little tricks for good prices as there were in times past—so it's really not worth overthinking this. Most of us will get our cheapest possible French train tickets by simply booking as far in advance as possible on a good ticketing platform, and perhaps by having a bit of flexibility on dates and destinations.
But below, for those who care, we've done a deep dive into whatever possible deals there are. And we've also included some wisdom from a French ticket inspector who has offered us his insider tips (but no, sweet as he is, he couldn't share his employee discount with you all).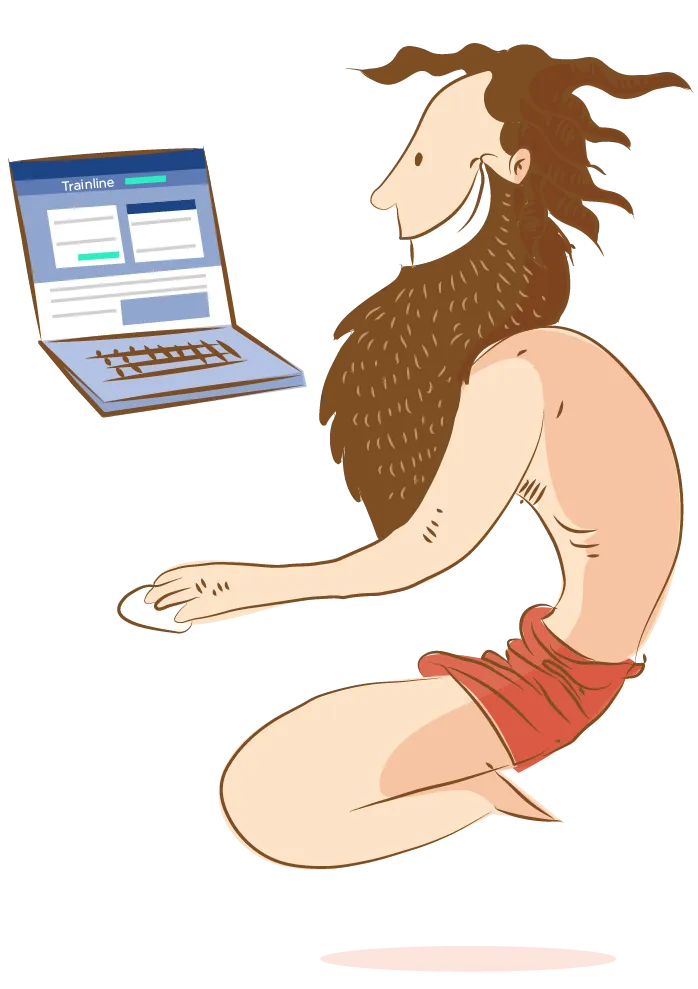 In a Nutshell: Our Strategies for Cheap Train Tickets in France
In approximate order of importance:
This article is regularly fact-checked and updated by savvy, sweaty, human travel writers
This article was completely rewritten with updates and better recommendations in
May of 2023
. Tragically, some of the better options for cheap French trains had been discontinued.
The older version of this article was first published on September 27, 2018. It included information translated from a previous French article we had and new content. This article was updated on May 10, 2019 concerning Trainline booking fees and a few other issues. Ouigo was given its own article. It was updated again on November 16, 2019 concerning Loco2's change to RailEurope and fees and other updates.
Bon Voyage, Cheapskates!
Frankly, in this article's current update, it has been depressing to see the more limited options for cheap, interesting discounts. So perhaps this has been a downer, dear readers. Sorry! As detailed above, if competition eventually improves, so might our options for cheaper fares.
Until then, the main takeaway is to analyze all our options (including different dates and Ouigo or Frecciarossa when relevant for our routes) by searching for our routes on Trainline.
And if the train is still too outrageously expensive, bus and plane options are also shown on Omio.
We appreciate any comments and tips from readers; they help us update this article as new options for cheap French rail travel emerge. Bon voyage!