We ran dozens of pan-European searches on the three top train booking platforms, Rail Europe, Omio, and Trainline, and compared the results.
The goal was to find out: Which site results in better and cheaper train trips?
All three of these websites are far easier to use than most national European train booking sites, which can cause issues, particularly for those outside of Europe, and even be impossible to use with foreign credit cards.
So which is better, Trainline, Omio, or Rail Europe?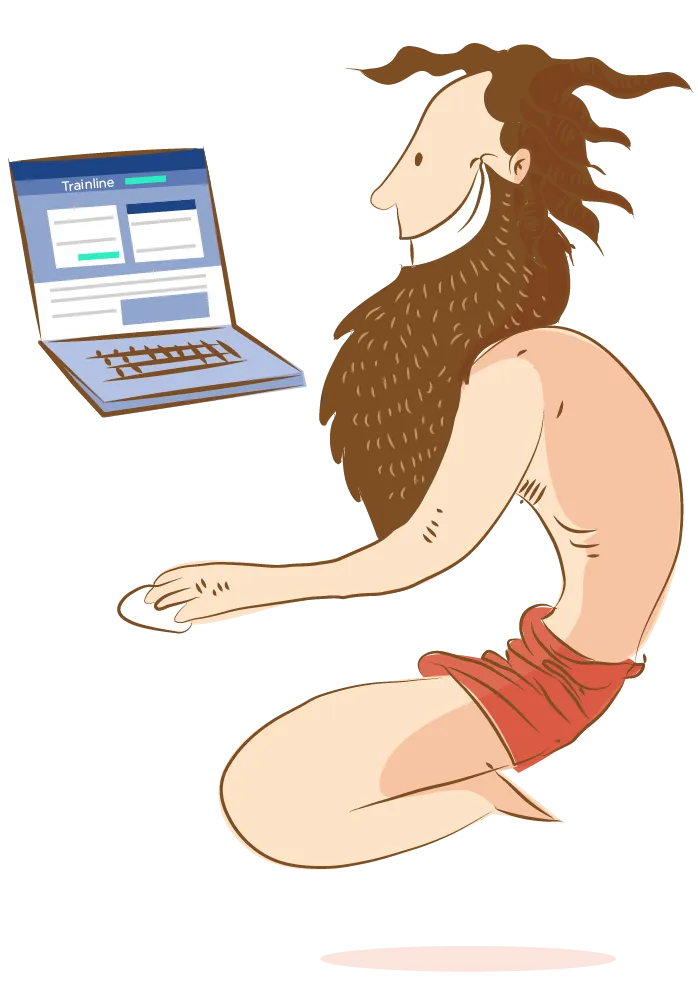 Comparing the Train Ticketing Platforms for Mainland Europe
We found that
Trainline
is better than Omio and Rail Europe at finding cheaper train routes and also routes with fewer changes. It also saves money by offering routes on competing train operators not covered by Omio and Rail Europe. In some cases, Trainline's bus and bus/train combo options are worthwhile. In our extensive testing, it's the number one result for the best train fares in Europe.
Rail Europe works just as smoothly as Trainline but its coverage is not as extensive. Nevertheless, if you're taking a complex trip and have a moment, it's worth checking here too—in a couple of our test cases it has offered us better routes.
Omio is a clean-looking site but doesn't really have a brain—unlike Trainline and Rail Europe, it can't put together complex trips. In terms of trains, Omio's only real advantage is that it can book for Portugal and Sweden. It also books flights.
This article is continuously fact-checked and updated by savvy, sweaty, human travel writers
Original version published: August 15, 2018. Updated concerning booking fees on May 10, 2019. Updated concerning Loco2 name change and fees on November 20, 2019. Further updates concerning the Loco2 integration in Rail Europe sites on July 16, 2021. Completely overhauled after some new testing of both platforms on July 19, 2022. Completely updated on March 2, 2023. Completely updated based on brand new testing and to also compare Omio on July 12, 2023.
Wrap-Up: The Best Platform for Online Booking of Your European Train Escapades
The top performer in our tests for purchasing mainland European train tickets continues to be
Trainline
. It offers the smartest and cheapest routing options for trains out there, as well as add-on options and comparisons to budget high-speed trains and pan-European bus routes. In short, it's easy to use and can often save us a bit of cash.