I've been booking train tickets online for French trains for two decades, both with the SNCF's official websites and the various good competing private booking platforms.
There is now a healthy variety of alternatives for booking French train tickets that can get you e-tickets with the same dynamic pricing as you'd get purchasing directly from SNCF—as well as some key additional advantages.
We've tried every good website that's out there, and in this article we'll detail all of our test results (we checked hundreds of routes). There are a few good ones, but the TLDR is that there's one clear top choice.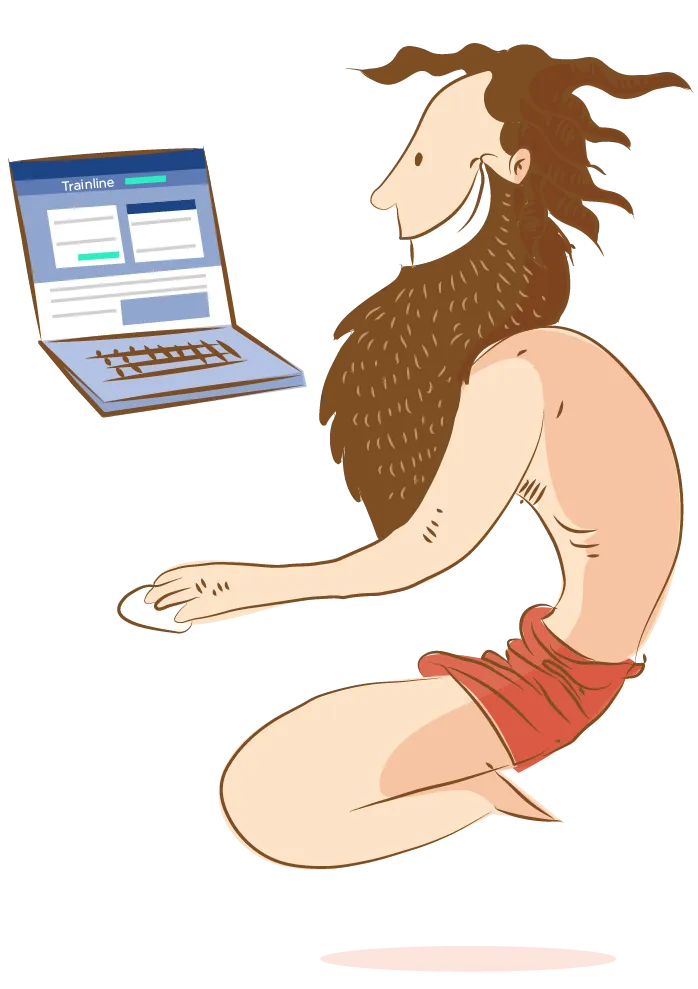 The Best Platform for Train Tickets in France
The best results for our train ticket searches for France were mainly from
Trainline
.
For simple tickets, Trainline has the same prices as you'd get at any particular moment from SNCF's sites or in train stations.
For international or complex trips changing trains, Trainline found us much faster routes and cheaper fares than SNCF Connect through its smarter back-end tech.
Unlike other private portals, Trainline offers Ouigo (low-cost high speed trains), as well as bus options.
Everything about Trainline is smoother and easier to use than the official SNCF site.
The main disadvantage to Trainline is that it charges a booking fee in some cases, often around 1-3% of the total order, and this only shows up on the last screen. It is possible to avoid this by booking directly with SNCF Connect, if you can get that site to actually work (especially challenging with non-French payment cards). If you have time, give it a shot, though we mainly just stick with Trainline, especially if the trip involves crossing borders or paying with a non-French card.
This article is continuously fact-checked and updated by savvy, sweaty, human travel writers
This article was completely updated, re-researched, and rewritten for re-publication on May 22, 2023. Previous versions with various recommendations have been published in 2016, 2018, and 2019—we at times also recommended the old Voyages-SNCF, Loco2, and Rail Europe, but these either no longer exist or offer the same comparative advantages as previously.
The Advantages of Trainline for Buying Train Tickets for France
After its merger with CaptainTrain in 2016, Trainline became the main player of European train tickets. This means Trainline has more data, experience, and resources to help ensure the best routes, and to make order out of the ensnared and often conflicting European train systems.
Trainline isn't perfect, but easily beats out the official SNCF site, and also remains well ahead of other private competing portals in terms of French trains. Let's start with the positives.
The same prices on train routes as buying directly from SNCF for simple tickets: Trainline pulls its prices directly from the French national train company, whatever the train. This is also true for its tickets in Germany, Spain, Eurostar (Paris to London), Italy and more, with direct connections to those countries' systems (unlike SNCF Connect, which has such tickets often at a markup or not at all).
On routes crossing borders outside of France, you will very likely get cheaper tickets from Trainline than you would with the SNCF or anyone else, because Trainline is able to create combinations with other countries' ticketing systems directly that SNCF and single national systems can't offer. We ran a full study of cross-European train ticketing, and Trainline's prices and routes were the best, by a lot.
Trainline shows various date options side-by-side with their costs. So if you're flexible on dates and willing to travel on whichever day is cheapest, you are able to get some great savings. This is not possible with the SNCF (though their older site used to do it) or other platforms.
Trainline accepts non-French credit cards, including Visa, Mastercard, Paypal, American Express, and Apple Pay, so payment simply works. This is to be expected but the SNCF's failures in this area make this a major advantage for Trainline.
Smooth, functional website in proper English: This also puts Trainline way ahead of SNCF Connect and some private competitors, with their messy design, dysfunction, and poor translations.
Great, fast customer support: Trainline prides itself on quality, very fast customer support. I can say from several personal experiences that it can be a nightmare to have to deal with the French train company directly if anything should come up. Trainline offers much more normal, human responses, and very quickly.
Get a ticket for any French train: France has a confusing array of high speed (TGV), long-distance (Intercités), regional (TER), and discount high-speed (Ouigo) trains. Trainline is the only private platform to consistently offer all of them from a single search, and is much more convenient than checking through the various official websites for both regular and discount trains.
Trainline shows bus routes where applicable in its search results, which can save money compared to trains. It also suggests some smart bus+rail combos on occasion. (While they are always marked as bus routes, we do wish that this marking was a bit more obvious.)
Age and other discounts: If you're eligible for senior or youth discounts, Trainline automatically walks you through that to make sure you're getting the best deal. This is not possible on most private ticketing portals, and can be confusing with the SNCF.
Easy-to-receive tickets: All tickets purchased with Trainline (as with from other sites) are e-tickets; you can print them or show them from your phone.
Easier cancellations: If you've purchased refundable tickets, you can get your money back via Trainline's cancellation page, which is simpler than facing off with the SNCF directly.
Indicate seat preferences: This is possible on Trainline; not so with some competing portals.
Bring bikes and pets: Trainline allows you to purchase these options for those French trains for which this is possible. Again, competing portals don't. For more, see our full guide to dogs on European trains.
There are a few downsides that we wish Trainline would fix.
Small-but-opaque booking fees: Trainline will not say who pays exactly what booking fees, and you only see what fee will be added to your ticket at the last stage of the booking process. Generally if your computer's IP is in France and you're buying French tickets, it seems in our tests that there is no fee. But for others there is likely to be a fee of a few euros, 1-3%.
Trainline does not have complete bus booking options. While it is best for trains, if you're willing to spend more time in transit and be a bit less comfortable, you can save a lot with buses in Europe, and the booking platform BusBud may give you more options for your routes.
Trainline now shows ads. Not as many ads as most booking sites, and they're not as intrusive, but I miss the ad-free days.
Other Options for Booking Train Tickets for France Online
SNCF Connect is the French national rail company's website. The best that can be said of it is that it sometimes works. But, just as often, you hit website errors and incomplete translations on SNCF Connect, especially when you finally manage to get to the payment page if you're using a non-French payment card. All that said, there is no booking fee if you book directly with SNCF, so if you get it to work that can save you a few euros.
If you get directed to the French version of SNCF Connect, you can get English or other languages by scrolling down to the black footer near the bottom and the drop down menu on the right for "Choix de langue". Choose "Europe (other countries)" for English. The search bar at the top of the page doesn't work very well, but if you type in anything like "Paris to Bordeaux" you then will get a normal travel booking form where you can enter in more details like dates.
The SNCF site likes to try to sell you extras like car rentals, and since the site layout is confusing generally, you end up clicking into rabbit holes that you don't want while trying to buy your train tickets.
The e-tickets purchased from SNCF Connect can be shown from the site's app, by printing your confirmation email, or by printing at the train station at a self-service kiosk (an option I DON'T recommend as the machine went very wrong for me once, and train station staff couldn't figure out the problem). In practice, you can also just show the tickets on your phone's screen (zooming in on the bar code if needed for scanning) rather than printing them out.
If you do attempt to book on the SNCF's site and experience problems with your payment (such as being charged for tickets but not receiving them or getting a website error), the customer service number is +33 1 84 91 91 91 (cost of a call to Paris; press the star key and then 2 for English) and with a good deal of clicking through it is possible to send a customer support email request form at this page.
The SNCF Connect site has gone through major overhauls over the years and the newest version is actually worse than the previous Voyages-SNCF site; it's harder to use and loses some of the previous functionality, like the flexible dates search.
Rail Europe has a smart booking engine for European trains. In our tests it didn't do quite as well as Trainline in coming up with the smartest and cheapest routes on complex trips crossing borders, but it did generally come in second, and on occasion managed to find better options.
The main problem is that Rail Europe doesn't offer Ouigo routes in France, which offer a lot of savings when available. It also doesn't have quite as complete seat choices as Trainline.
Booking fees on Rail Europe are £6.45, €7.45, CA$9.95, AU$9.95, or US$8.45, and they are per order rather than per ticket. This fee is thus usually larger than Omio's or Trainline's booking fees. But if you're booking a larger basket of tickets (and don't need Ouigo) Rail Europe could work out slightly cheaper. So if you're booking a summer of travel for your family in Europe, it may be worth running the same search you do on Trainline on Rail Europe as well, and see if the booking fee or different proposed routes wind up giving any savings.
Note that Rail Europe has gone through a lot of changes over the years. The company used to be a way for non-Europeans to book their European train travel in days well before the internet, and even with the internet, although with huge markups. In 2017 the company purchased Loco2 (a booking platform we used to really like) and integrated its technology, making pricing more on par with the dynamic pricing you get buying directly from SNCF (or from Trainline or Omio). It was for a time a part of the SNCF umbrella company, but has now split off and is a private company.
Ouigo (French language only) is the official site for purchasing discount high speed train tickets on Ouigo, the French train company's answer to budget airlines. The site works relatively well if your French is good or if you use a browser extension like Google Translate to read it. It can be useful for seeing when and where there are Ouigo routes, especially if you want to choose your destinations according to that in order to save money. But you can instead purchase the same tickets for the same price from Trainline, which also allows you to compare and combine with other, non-Ouigo routes. Many Americans and other international users have had problems with their credit cards on Ouigo, though this may now be fixed.

Rail Ninja doesn't seem to work with some French destinations (Aix-en-Provence is not valid in their search form) and doesn't offer Ouigo trains. I can't see a reason to use it over the other options.

Rome2Rio compares driving, buses, planes and trains, but doesn't add anything extra to a search on Omio, and it actually redirects you to Omio for booking French train tickets. There is thus no real reason to start with this site.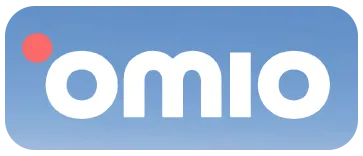 Omio is a good travel search engine that shows buses, trains, and flights. The service claims to offer Ouigo tickets but in our most recent tests searching for tickets the Ouigo options didn't come up. This means that with Omio you risk missing out on the cheapest high speed options. The booking fee is usually tacked on at the end of the process and is generally, it seems, a bit higher than Trainline's.
Save A Train offers SNCF tickets through a very basic but functional search interface. The main advantage of this site is that it does not charge an add-on booking fee, so if you know exactly what you're looking for, there is a chance you can get it here without the booking fee of Trainline or Omio and without the aggravation of SNCF Connect. However, it's complicated for the uninitiated to find the best routes; you kind of need to already know what you're looking for. For example, for the city of Lyon you need to know which train station will give you the best deals; there is no option to search for all of them together. A Ouigo icon is shown but I couldn't find Ouigo trains in my tests, which means missing out on the very cheapest fares from that budget operator. I hit some errors in my tests where the platform was unable to generate a result; this was remedied by reloading and searching again. There was not an option to choose your seat in cases where this would be possible on Trainline or SNCF Connect. The platform does not cover any Spanish operators so is not suitable for trips from France into Spain beyond those served solely by SNCF. In May of 2023, the "about us" page shows Spain and other countries as "upcoming 2021", which isn't exactly a good look…
Trip.com has a basic train booking engine for France; to use it you need to choose trains and then Europe before running a search. It does not include Ouigo trains, so using it means missing out on these high speed budget options. There is no booking fee.
GoPili.com, GoPili.co.uk and GoPili.ca are English-language versions of the French travel portal KelBillet.com. The user interface is simple but a bit clunky (you generally need to deselect flights and buses in order to see the train options), and it just sends you back to SNCF Connect to actually purchase your tickets, with all of its associated problems.
Using E-Tickets Purchased Online When Traveling by Train in France
If you use Trainline or SNCF Connect to purchase your tickets online, you have various options for having your purchase on hand for use in train stations and on the trains itself with train inspectors. It's your choice, but I've ranked these in order of convenience:
Show the ticket barcode on your phone or mobile device. This can be done with the apps (see next section) or by downloading and zooming in on the pdf version of the ticket.
Print the ticket from an SNCF self-service ticket terminal in French train stations using your booking reference.
Print the ticket yourself at home or, if traveling in France, at a neighborhood copy shop or phone/internet shop.
Go to an SNCF ticket office and ask a human to print them for you, providing your booking reference and name.
I usually do the first option; if I have access to a printer I also print the tickets for my own piece of mind and because a piece of paper can be handier to refer to. On occasion, my printer's quality has not been good enough for the bar code to be read, in this case inspectors can manually enter the ticket number although they tend to just glance at it instead.
What Are the Best Apps for French Train Tickets?
The websites recommended above have decent app versions for Android and Apple mobile devices, whether you choose Trainline, Omio, SNCF-Connect, or Rail Europe. All of the apps for these ticket services are highly rated in the Android store at last check with Trainline having the highest average rating at 4.8 stars.
However, I generally find it easier to enter information and actually book French train tickets via the website version rather than via an app. Whichever you choose, you can automatically transfer your ticket over to the service's app simply by logging in on your phone after having purchased the ticket. I use the app mainly just to keep my ticket handy and show it when necessary.
The Trainline app has never failed me while travelling, but I do always have a screenshot of my e-ticket saved as well just in case.
Conclusion: The Easiest Way to Book French Train Tickets
We think Trainline is the best bet for almost all cases, because it gives you the same prices as you'll find from the official train operator SNCF but without the extra hassle.
If you want to potentially save on the 1-3% booking fee, and you're patient, you can also try booking on SNCF Connect. But that site is more confusing and buggy, and in the case of complex trips crossing borders is sometimes more expensive.
Finally, if you know what you want already and you don't need Ouigo tickets, you can also save on the booking fee by trying Save A Train.
We appreciate readers sharing experiences and tips in the comments; it helps us keep this article up-to-date.