The world of Italian podcasts has exploded with slick new options; as Italian language learners, in 2023 we're no longer limited to drive-time jabber from RAI (Radiotelevisione italiana) or sloppily uploaded audio from Italian amateurs.
Italian podcasting can compete with podcasts anywhere; there are quality offerings in the genres of true crime, humor, in-depth news analysis, health and wellness, documentary, fiction, and some that I would have to just call pure Italian creative pazzia (craziness).
I've listened to the award-winners and recommendations from savvy Italians to put together a list of what I'd consider the most intriguing podcasts from Italy that can motivate us to keep learning and practicing the language.
Update History of This Article
This article was first published on January 24, 2023.
Can I Learn Italian Through Passive Listening to Podcasts—Even If I Don't Understand Them?
Those who are just starting out with Italian often think that they can pick up the language just by having Italian podcasts on in the background while they go about their day. It can't hurt, right? And isn't that how babies learn a language anyway, by listening to others jabber on around them?
The problem, of course, is that we're not babies. Our brains are wired quite differently, which presents both advantages and disadvantages in learning languages later in life. Also, babies and children are anything but passive—they are actively and constantly repeating what they hear back, experimenting with sounds and structures, and getting immediate feedback from those around them. We learn languages by doing, not just listening. Researchers in second-language acquisition consistently remind us that passive learning doesn't work.
So no, it doesn't hurt to put Italian podcasts on in the background. But it's also not likely to help much either. You need to have audio that is appropriate for your Italian level (that is, you can follow most of what is being said), and then to really benefit you need to employ what you're hearing in some way (speaking and/or writing).
The Best Italian Podcasts of 2023 (My Constantly Updated List)
There is a big world of Italian podcasting and radio, so in that ocean it can be tricky to pick out quality and engaging podcasts in Italian.
The following very selective list is based on recommendations from Italian friends, podcast awards, and personal favorites; I add to and update this list (so feel free to share more in the comments).
This list emphasizes podcasts that are actively producing new content now.
Most Italian podcasts are available in any podcast app, though a few are specific to a platform like Spotify. Some Italian podcasts with English names (like "Stories") can be hard to find if you don't have your podcast app and device set to Italy, so I provide direct links as well as searching instructions where needed (usually including the podcast producer or host into your search helps).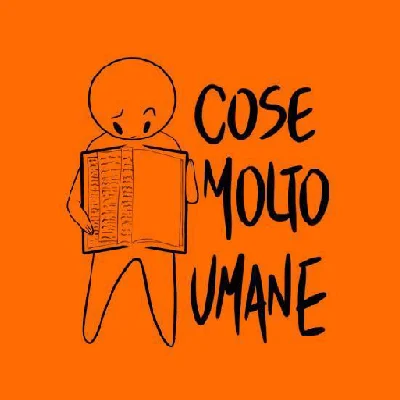 A Lively and Intriguing Podcast: Cose Molto Umane (Very Human Things)
Gianpiero Kesten (a.k.a. Jam) takes five-minute, daily dives into curiosities where science meets daily life. Each little episode centers around a question that you may have always had eating away at you—or perhaps were not quite clever enough to have posed to begin with. In any case they are always fun and lively and you come away with party trivia-type knowledge, usually from a rather Italian angle.
Kesten may speak too quickly for some intermediate Italian learners, but the subjects are approachable and, since the podcasts are so short and intriguing, the podcast doesn't seem too daunting, especially if you use your podcast player's slower playback feature.
Level: Upper intermediate
Find it: Searching in any podcast app; support it on Patreon
An Italian Podcast for Language Nerds: Malalingua (Rumormonger, lit. Evil Tongue)
Ilenia Zodiaco's quick audio essays on language poke holes in a lot of popular myths about what languages are, how they evolve, and what it means to speak "poorly". It was particularly interesting for me to hear an episode about Italian dialects from an Italian's perspective that was not shot through with cultural bias toward the supposed superiority of "real languages".
I find this podcast to be quite engaging and easy to understand in spite of broaching complex subjects. It's one of my favorites at the moment.
Level: Upper intermediate
Find it: Searching in any podcast app and on Spreaker
Engaging World News Made Personal: Stories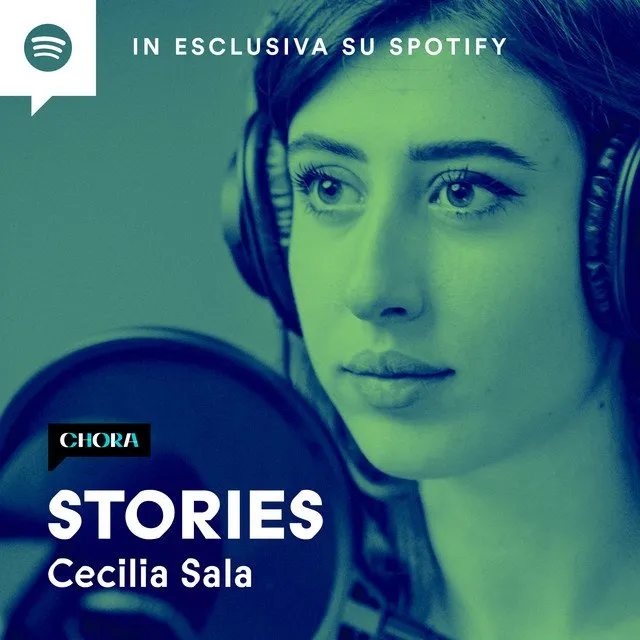 The most listenable and immediately enthralling news podcast in Italian, for me, is Stories, by Cecilia Sala, who takes us into a different major event or newsworthy trend each day but always through the eyes of a key person or people who are involved. That is, yes, stories.
The episodes are only 5-10 minutes long but manage to cram in a lot of information, intrigue, and analysis of what the events mean for the wider world.
Sala has a unique and calming voice and doesn't speak too quickly, so should be accessible to most upper-intermediate Italian learners. That said, because there isn't as much repetition as with a more conversational podcast, it may need (and warrant) a second listen for some.
Level: Upper intermediate
Find it: Only on Spotify
Italian News Analysis: Politics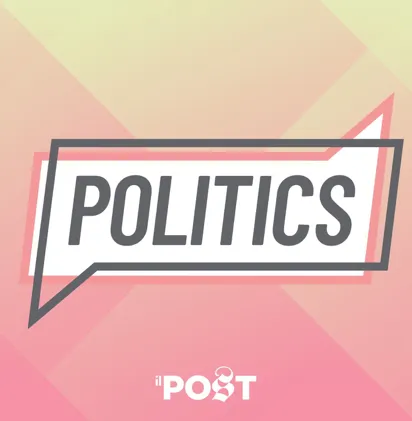 This podcast is a challenge for non-Italians but arguably the best option for understanding Italian politics. Marco Simoni and Chiara Albanese do a weekly roundup of what's going on behind the scenes in government, who is pulling the strings, and how the country will be affected. Politics is from the respected Italian newspaper Il Post.
If you don't know who the political parties, movements, and key figures mentioned in an episode's title, it would be wise to look them up (in Wikipedia for example) before starting, as the conversations often assume some basic familiarity with them.
Level: Advanced
Find it: On any podcast app by searching for "Il Post Politics" and with extra content by subscribing at the official il Post website
Global News and Tech Analysis: Actually
Alessandro Tommasi and Riccardo Haupt of Will Media focus on current events with a bias toward the tech world, its shenanigans, and how they affect daily life and politics.
Level: Advanced
Find it: Searching apps for "Actually Will Media" and at its website
Personalities Who Changed History: The Real Genius
Massimo Temporelli creates audio essays on key figures who supposedly changed the course of world events and how we live. The podcast is fun and fortunately acknowledges its shortcomings—it's pretty hard to say that the heroes we hold up are really all that singular or admirable, nor that things would have changed without them. But the stories here are worthwhile and easy enough to follow, though there's a bit too much sound design for my taste.
Level: Advanced
Find it: Searching apps and at the Storie Libere website
Geopolitical Conversations: Globally
The 20-minute conversations in Globally aim to clarify elements of world news in more depth than you'd get in a daily newspaper article. The quality is always even and accurate, though it can be a bit dry and with more prognosticating than I'd like. It offers good, accessible primers on major issues that are in play at the moment.
If you already follow a lot of world news in another language, getting an Italian take through this version can be a good way to work on your Italian. If you don't follow a lot of world news already, this may be more of a challenge.
Level: Advanced
Find it: Searching apps for "Globally Will Media" and at its website
Sober News Analysis: Corriere Daily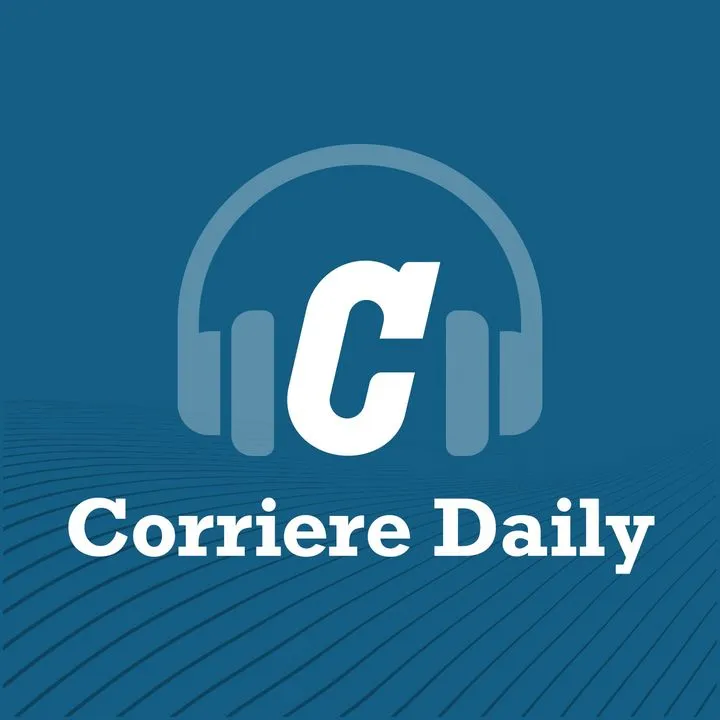 This is a bit like an Italian version of the New York Times' podcast The Daily. At Corriere Daily, the journalists of the newspaper Corriere della Sera offer daily 10-15-minute discussions of a single news event that is important that day, often with a focus on global news, with, of course, an Italian perspective. (There are also episodes that focus on Italian politics; unless you are well versed in the major parties and figures in Italian politics, those may be a bit more challenging to follow.)
The journalists provide audio on the ground in different places and so there are often snippets in English as well that get translated. There is not a great deal of depth but you do end up learning some interesting details about the major stories of the moment.
The episode descriptions give a nice preview of what will be discussed; it is well worth reading them first and looking up any key vocabulary that you don't know as it will likely then be heard throughout the episode.
Level: Advanced
Find it: Searching any podcast app and at Spreaker
Basic Culture and Language Info: Pensieri & Parole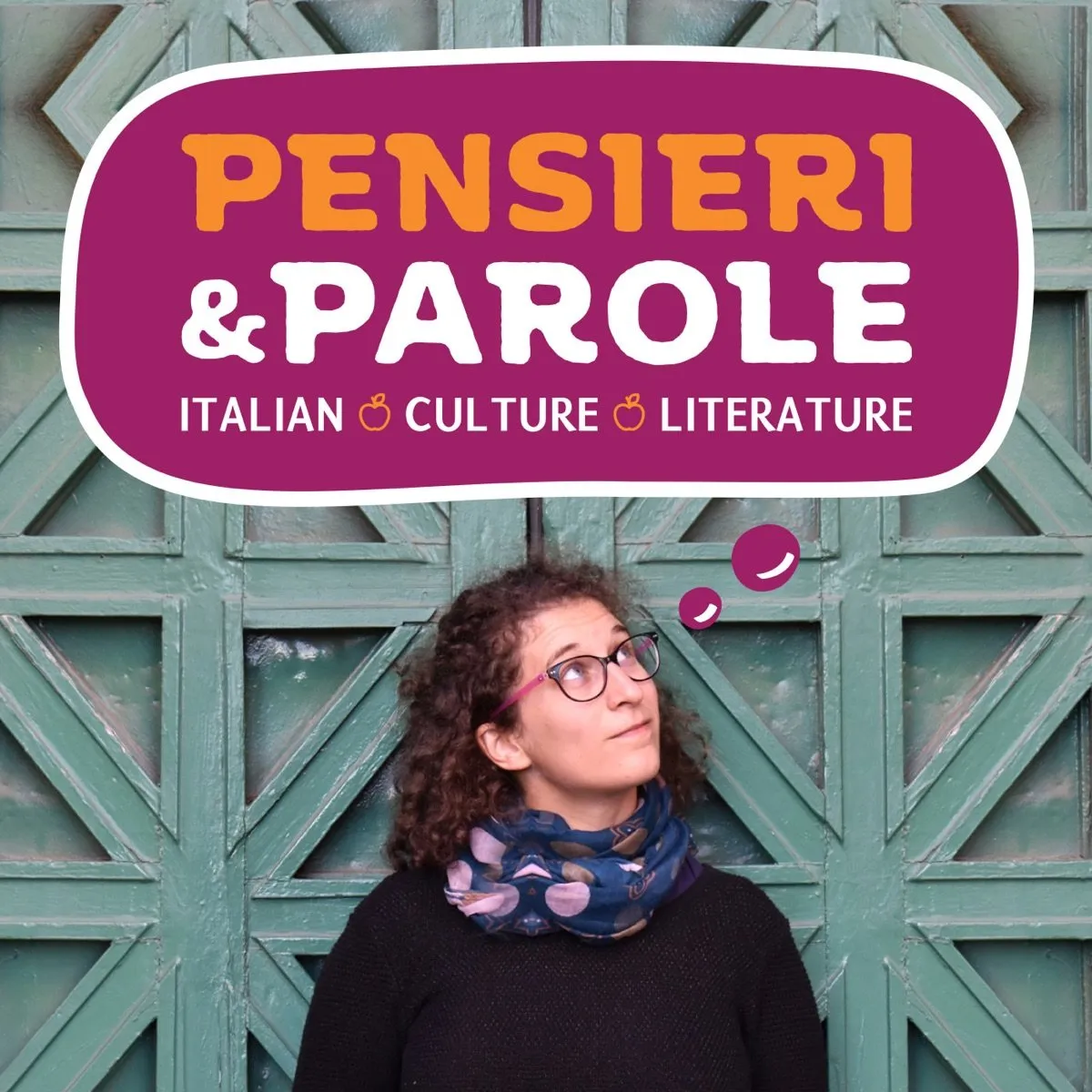 Italian language teacher Linda has created more than 100 episodes at this point on subjects similar to what you might discuss in an Italian class: What is a real Italian pizza? How do Italians go on vacation? What books do you read? What is a noun, really?
The information that is provided doesn't go much beyond what you have in such Italian classes, Wikipedia, or in your first conversations on landing in Italy—so if you're new to Italian culture this is a great place to get familiar with it. Linda speaks slowly, clearly, and mostly uses vocabulary and cultural references suitable for a non-Italian audience. When she does stop to explain a word in other words however, I found it a bit confusing, at least on first listen.
While you do need a good level of Italian to follow along, there are paid options at her site that provide transcripts as well as personalized feedback on audio messages; with these the podcast could work for lower intermediate Italian learners, especially those who have a background with Spanish or other similar language.
Level: Intermediate
Find it: Searching any podcast app and at the official website Piccolo Mondo Italiano
Very Quick World News Summaries: The Essential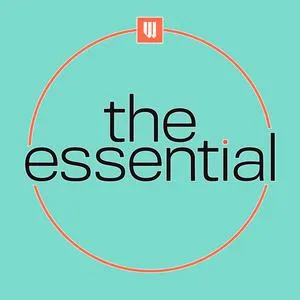 For the quick takeaways version of world news from an Italian angle you can turn to The Essential, where in five minutes Mia Ceren gives you a couple of updates on major stories of note. It goes by quickly but is never too complicated.
Level: Upper intermediate
Find it: Searching apps for "The Essential Will Media" and at its website
Other Italian Podcasts Worth Mentioning
I was a big fan of Brasil from Rai Radio1 with Max De Tomassi, which had interviews with Brazilian musicians (including big names) as they came through Italy and presented a variety of great MPB, bossa nova, samba, etc. The old episodes are still available if you search podcast apps and just as good now as then.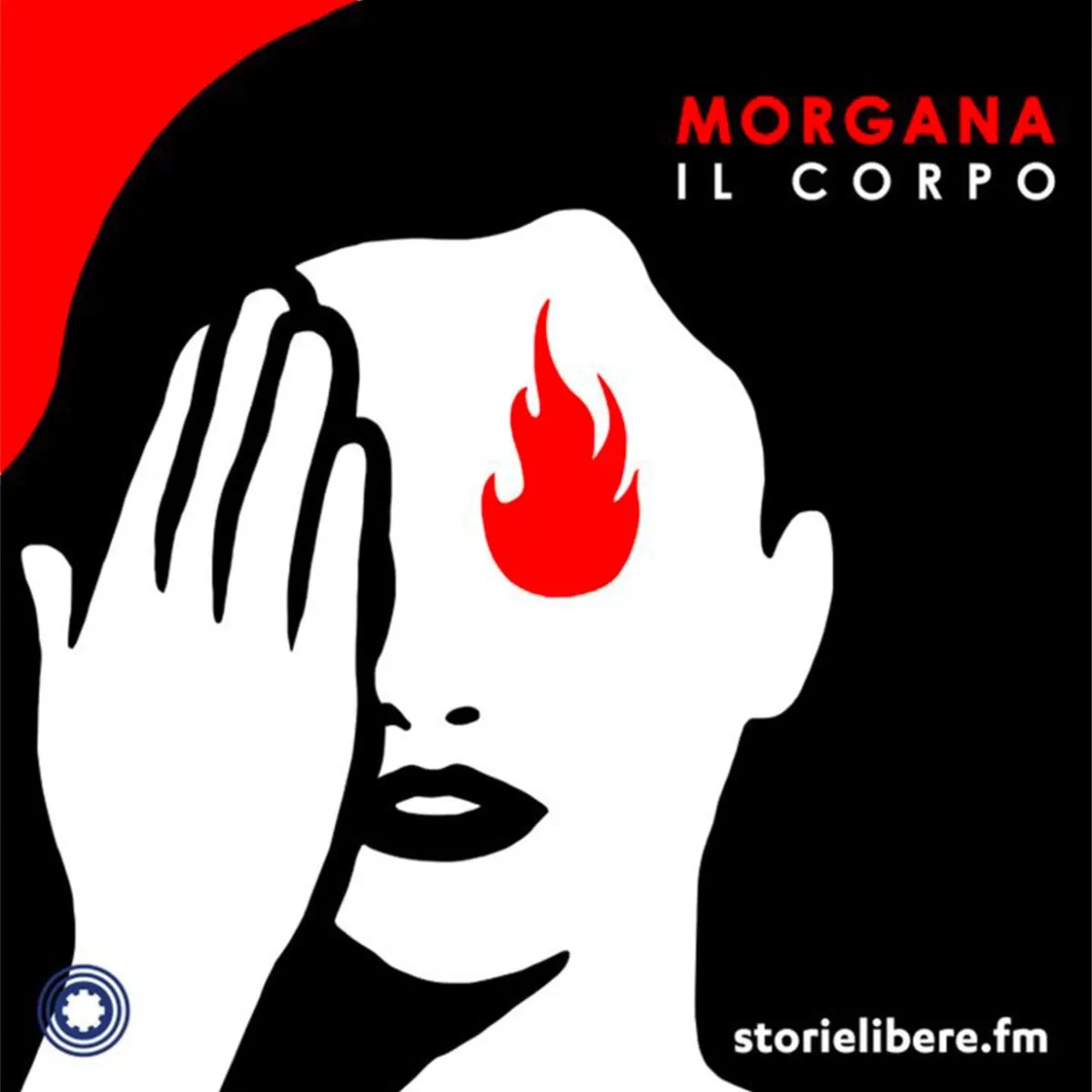 My interest was piqued to hear the Elena Ferrante episode of Morgana il Corpo, a podcast series focused on women "outside of the mainstream by telling the stories of those who have transformed their bodies into their best means of self-expression". It seemed rather self-contradictory to focus on the "story" of a pseudonymous writer who has purposely left her entire biography unknown. Instead of doing what Ferrante would presumably want (discussing her actual writing) the episode focused on suppositions and comparisons. It seemed to be grasping at straws. As with The Real Genius listed above from the same production company, there is a bit too much hero worship going on here for my taste as well as over-the-top audio production and sound effects (a typewriter sound effect when quoting text, really??!!). But I'm still curious to give a few more episodes a chance. It's available by searching apps and at the Storie Libere website.
I sometimes listen to Scientificast, which has conversations about news and studies coming out anywhere in the science world at an accessible level, including about space, health, technology, biology, etc. It especially looks at where science interacts with or could come to change our daily lives. Available at the Scientificast website and any podcast app.
In addition to their flagship Politics podcast mentioned above, there are a number of other previously produced but timeless il Post audio explainers, histories, and stories available in its podcast listings.
A paid-subscription-based Italian podcast about world news that is designed specifically for Italian learners is News in Slow Italian. Though there is a beginner level, even that appears to be better for learners with an intermediate grasp of the language, as it is Italian-only. The subscription includes transcripts and other material to help you with the podcast. This blander fare is not my cup of tea—I'd prefer to listen to real Italian news podcasts in the listings above, with more interesting opinions and analysis, made for Italians, and then slow it down using the speed feature in any podcast app if necessary. But my mother listened to this podcast for a while and really liked it, particularly for the accompanying resources. In addition to being slow the vocabulary is simplified somewhat, though you'll still hear complex verb tenses and it seems to me for even the most "beginner" course you'd need a B1 intermediate level to follow along.
Gianpiero Kesten of Cose Molte Umane also co-hosts a more conversational podcast about daily living in the USA: Cose Molte Americane. Again, he speaks fast, but it can be a fun way to view America from an Italian perspective—if you're American you can backwards engineer a lot of what he says to learn about Italy. Available everywhere by searching.
Caffé Design looks at design (especially as intersecting the corporate world), AI, and other issues. It is conversational and a bit haphazard but could be worthwhile if the topics interest you. Available everywhere by searching and on Instagram.
Learning from Italian Audio: Beginner to Intermediate Levels
If you're quickly lost when you put on an Italian podcast that is made for Italians, you should step back and first try audio materials that were expressly designed for your level. This usually means paying for content designed for learners.
There is plenty to choose from in Italian audio options designed for language learners; the best that I've tried is Stefano Lodola's Think in Italian, which I fully reviewed here.
I recommend this because, as an audio-only method for quickly picking up Italian:
The focus is on conversational, real-life Italian (rather than the more esoteric-if-fascinating subjects of many Italian podcasts or the weird alienness of the Rosetta Stone and Pimsleur methods)
The progression cleverly builds up your language structures in a way that's easy to repeat and immediately start using yourself
The short Italian phrases and stories are fun and easy to understand, even at the most basic levels
There are course contents designed for every level from beginner up to advanced (C1) level phrases and grammar, so there's material for your whole Italian journey if you stick with it; note in particular that Italian podcasts, even those designed for learners, are not great for beginners
You can follow the text on the screen as you listen
Think in Italian is unfortunately a bit expensive. There's a free trial, though, and my recommendation would be to use the program intensively for a few months until you are able to really follow along and engage with the podcast recommendations in this article, and then switch over to (or add) podcasts designed for native speakers.
Levels: Beginner, intermediate, and advanced (choose where you want to start, but even very advanced learners will pick up some cool usage tips and subtleties from the early levels)
Think in Italian Free Trial
A similarly engaging way to learn but with video instead of audio is FluentU, which takes real Italian audio samples in all sorts of areas and presents them at levels and in ways that are accessible to learners.
Engaging with Italian Podcasts: Advanced Learners
Once you're able to actually follow most of an Italian audio conversation or story, you're ready to learn with podcasts in Italian.
But for best results, remember not to be passive. You need to interact with what you're listening to and to do so as immediately as possible, so that you can employ what you've just heard.
Here's what you can do to make sure that the vocabulary, grammar, and ideas that you learn from great Italian podcasts actually stick and become part of your repertoire when speaking the language:
Tools to Meet the Challenge of Second-Language Podcasts
Know how to use your podcast app: All good modern podcast apps now have the ability to slow down the playback speed and to skip a few seconds back or ahead. These features are key for Italian podcast listening, especially when hosts get worked up and speak quickly or speak over each other. If you like listening to Italian podcasts at a slower speed than your other podcasts, you may want to use a secondary podcast app with your slower playback settings dedicated only to Italian, so that you don't have to switch settings back and forth depending on the language. For example, I use Google Podcasts for Italian and PocketCasts for English and other languages.
Use good quality earphones: Italian is enough of a challenge on its own; quality earphones that cancel noise help avoid distractions and hear voices clearly. I prefer lightweight earbuds as they're easy to leave in while I'm doing other things and easy to carry anywhere, so they're always on me when I have a free moment for Italian without bothering others.Bose QuietComfort Noise Cancelling Earbuds and an also great and cheaper option with those same features is the Jabra Elite 85t True Wireless Bluetooth Earbuds (what I use). This being a travel site, we also have travel speaker recommendations for those who don't like headphones.
I'll note here that Spotify has a transcription you can click on while listening to podcasts, but the transcripts are done automatically and pretty worthless as far as I've seen for Italian podcasts. Here's hoping that improves or that more podcasts start sharing their transcripts; it would be a major help for Italian learners.
A Few Takeaways on Italian Podcasts—and a Request
The only Italian learning plan that works is one you will stick with. Choose podcasts and other learning materials that you genuinely enjoy and gain from.
Listening to any Italian podcast will improve your Italian, but if you want to really make day-to-day noticeable improvements, go for Think in Italian, especially if you're a beginner. The audio lessons are well-thought-out and tailored to each level from beginner to advanced, and focus on the real language as it's spoken, but in bite-sized pieces. I enjoyed it and my Italian improved from it.
Be sure you're using what you learn—interacting with Italians on social networks, in your life, in language classes (one-on-one online through Italki or in your area), and writing.
I love listening to Italian podcasts, which come and go a lot over time. I'll update this article as often as I can with new recommendations, and I'll check out anything you are all kind enough to recommend to me in the comments.