There are lots of sites that offer to sell train tickets for Spain. So my team and I ran dozens of searches on them to see what's best—and we've been monitoring them this way (as we travel) for years.
The starting for many looking to take a train is the official site for the national Spanish operator Renfe, but that site is full of problems (error messages, declined credit cards for the non-Spanish, odd translations, etc.).
Even worse, a Renfe search doesn't show the opportunities to save a lot of money on the new high speed trains run by competing companies. We've reviewed the experiences riding French entrant Ouigo, private budgety-upscale Iryo, and Renfe's own super-cheap Avlo, and these are all great ways to go from Barcelona to Madrid and many other destinations; we definitely want to see all of these options when booking Spanish train tickets and choose based on the best price for the route, time, and day of travel.
So as we've done for France, Italy, Switzerland, Germany, and Europe generally, we did a deep dive into the better ways to book. And while most countries' official rail websites were pretty bad, Spain's Renfe site is arguably the least user-friendly. We'll discuss all of the best ways to book Spanish tickets below, but start with quick links to our top picks.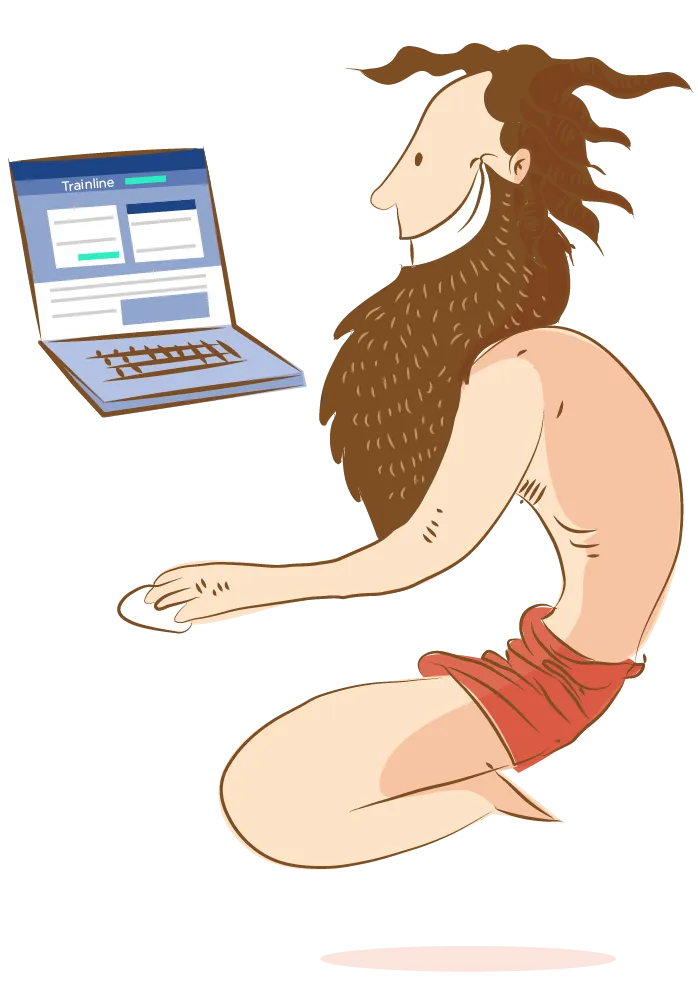 The Best Way to Book Train Tickets for Spain
The sharply designed powerhouse
Trainline
overall produced the best options for buying train tickets for Spain. It offers:
The exact same dynamic fares as all operators (Renfe, Iryo, Avlo, and Ouigo)—side-by-side so it's easy to see which one has the best deal at the time of your search
None of the error messages and bad translations of Renfe
Convenient ticketing: print out your tickets or show a code on your phone
Smarter, cheaper routing for complex trips and quickly pointing out the best, cheapest options
Bus suggestions that can sometimes offer significant savings
The downside: There is sometimes a small booking fee tacked on at the end of the process of around 3%.
Another platform that we like for Spain is Omio. It's as smooth and easy-to-use as Trainline and offers the same range of train operators, also has a small booking fee (but often higher than Trainline's). Its search results are a little bit more difficult to wade through than Trainline's, but look for the useful tags of "cheapest", "fastest", and so on. It also has flights.
This article is continuously fact-checked and updated by savvy, sweaty, human travel writers
April 5, 2023: Complete overhaul of the information on all sites and train operators. November 22, 2019: Changed recommendation to Trainline and updated names and info on platforms. Update May 13, 2019: The main recommendation changed to Loco2 due to Trainline's booking fees. August 23, 2018: Thorough update. Nov. 2, 2017: This article was published on Nov. 2, 2017.
Conclusion: The Easiest, Cheapest Way to Book Spanish Train Tickets
Our tests found Trainline to be the overall best bet for convenience, routing options, and prices for train travel in Spain.
Omio is now our second choice and we're keeping a careful eye on it as it improves. We still use Renfe once and a while to see timetables for smaller and regional trains—but buy those tickets in stations.